This is a carousel. Use Next and Previous buttons to navigate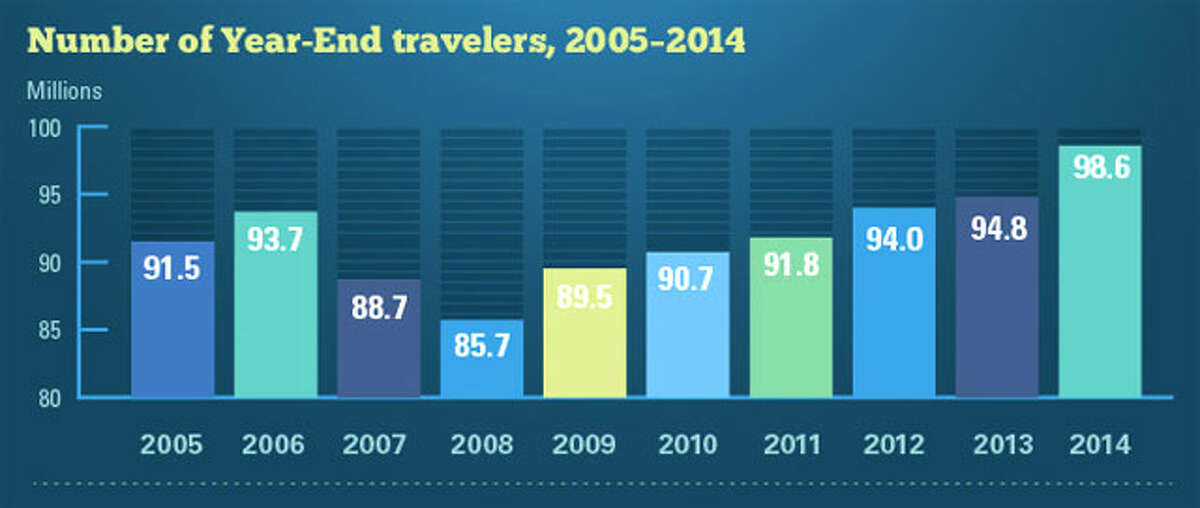 Almost 99 million Americans are expected to travel more than 50 miles during the upcoming Christmas and New Year's holidays, setting a travel record, according to AAA Southern New England. This includes 4.1 million people in New England.
In its annual national holiday travel survey, AAA predicts 98.6 million folks — a 4% increase compared to this time last year — will drive, fly or take some other mode of transportation to visit friends and relatives from Dec. 23 to Jan. 4.