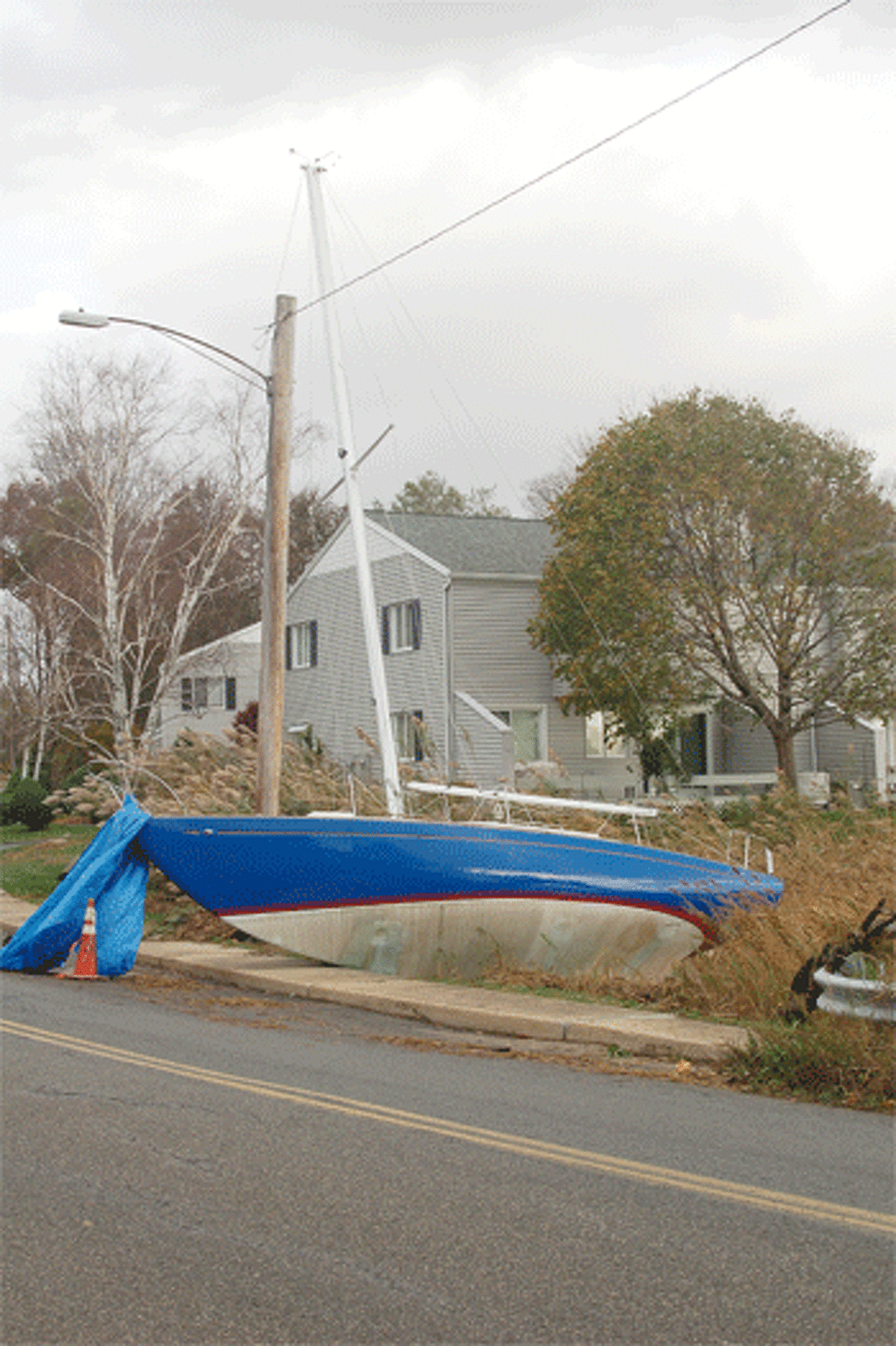 Gov. Malloy said Tuesday morning that the storm has passed as the state and town moves into cleanup mode. In Milford, there are sandy, soggy signs of Sandy along the shoreline, where there are still cars stuck in sand and even a boat washed up in a marsh.
A wind advisory remains in effect for the area through 6 p.m. Tuesday as Sandy makes its way out of the region.
Winds of 20 to 30 mph with gusts up to 45 mph, according to the National Weather Service. The strongest winds are expected Tuesday morning.
"Trees and branches weakened by earlier hurricane-force wind gusts could still be downed," the weather service warns. "Loose objects could be blown about."
There is a chance of more showers this afternoon. But the high is supposed to be in the low 60s with some high wind gusts.
Tonight, winds are expected to die down and temperatures are expected to fall into the mid to upper 40s with possible light rain.
Wednesday and Thursday are expected to have some more rain and be cloudy. But the sun expected to return by Friday.