This is a carousel. Use Next and Previous buttons to navigate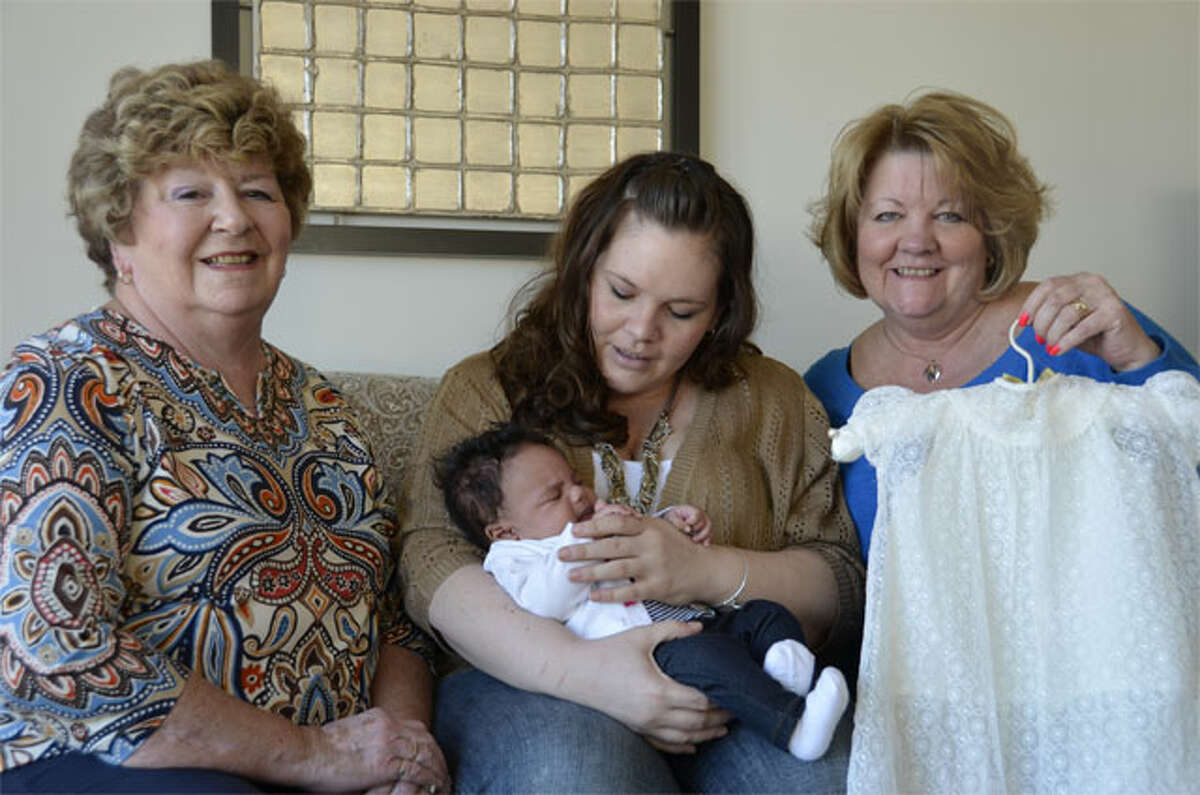 A handmade christening gown crafted from spare lace in 1958 has gotten more than the usual number of wears. So far, about 25 grandchildren and great-grandchildren have worn it for their christenings. Now the first great-great-grandchild is ready to wear the gown.
Dee Worozilcak of Milford is the official keeper of the family christening gown for now. It's kept in a box, with its matching cap and little jacket.