This is a carousel. Use Next and Previous buttons to navigate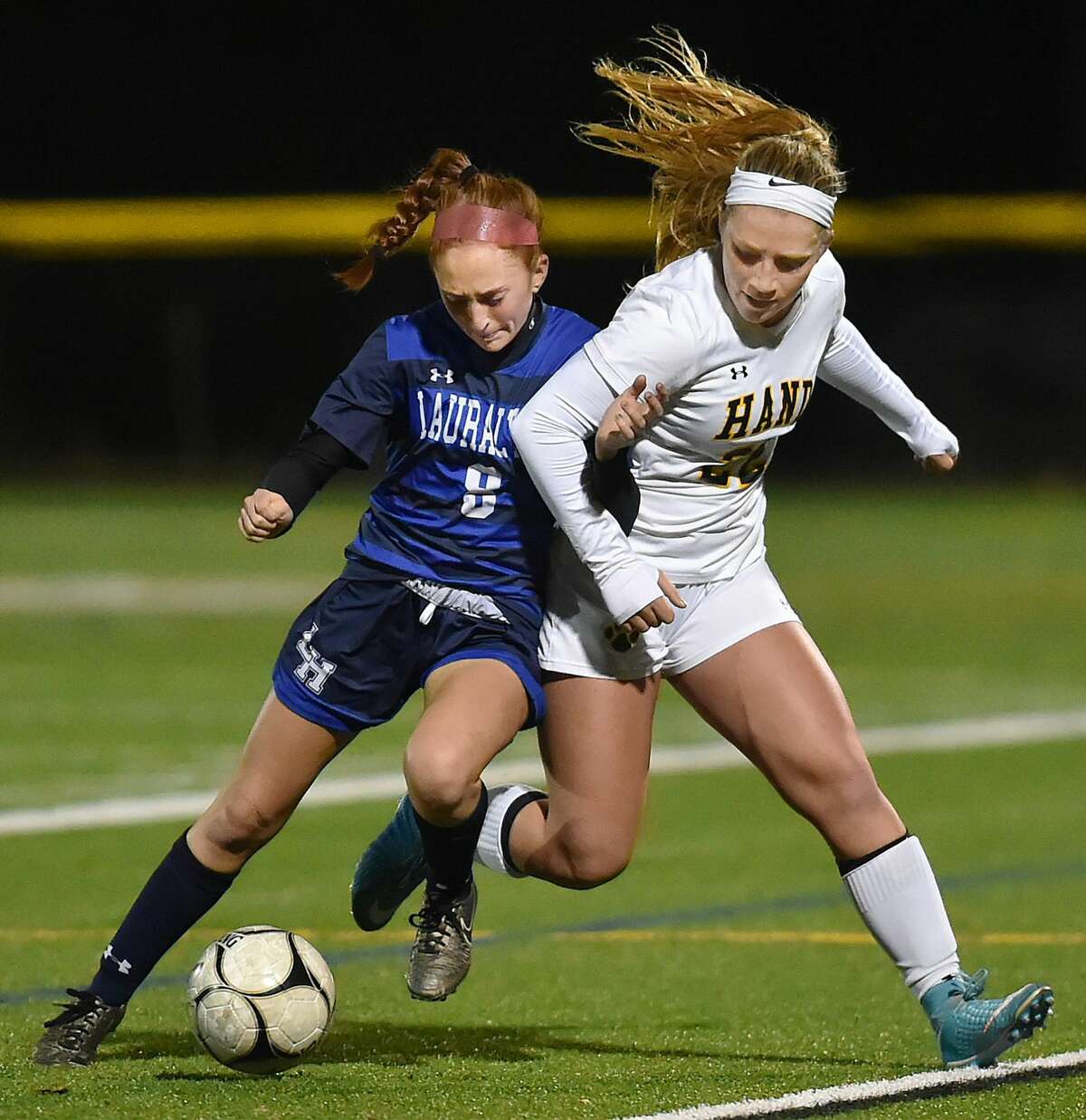 MADISON — It's tough enough trying to beat the best team on your schedule during the regular season. Then try to beat them without your best player and the season on the line.
That was the mission the Lauralton Hall girls soccer team faced Thursday night. The Crusaders lost to Hand, which won the league tournament title a week ago, twice during the regular season. Lauralton got a third chance in the Class L state tournament second round at the Surf Club, but without reigning league Player of the Year, senior striker Caroline Monahan.