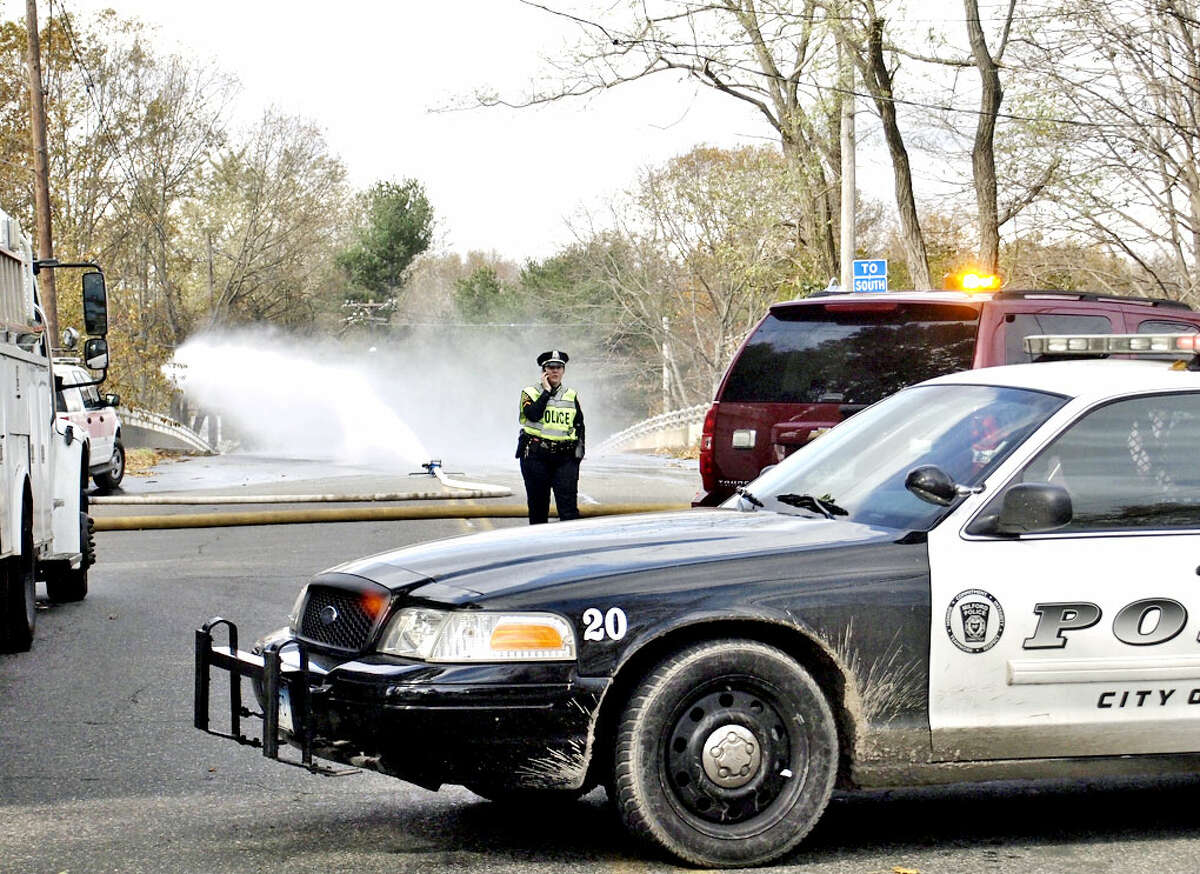 UPDATE: A fire that hampered traffic on I-95 Thursday around noon has been put out, but roads were still closed around 1 p.m.
Emergency personnel from the Milford Fire Department, Milford Police Department and Connecticut State Police said there was a ruptured gas line fire on Interstate 95 in the vicinity of Exit 37 in Milford.
The following roadways were closed as of 1 p.m.

 I-95 Southbound at Exit 39
 I-95 Northbound at Exit 36
 High Street (between the Boston Post Road and Zion Hill Road)

.