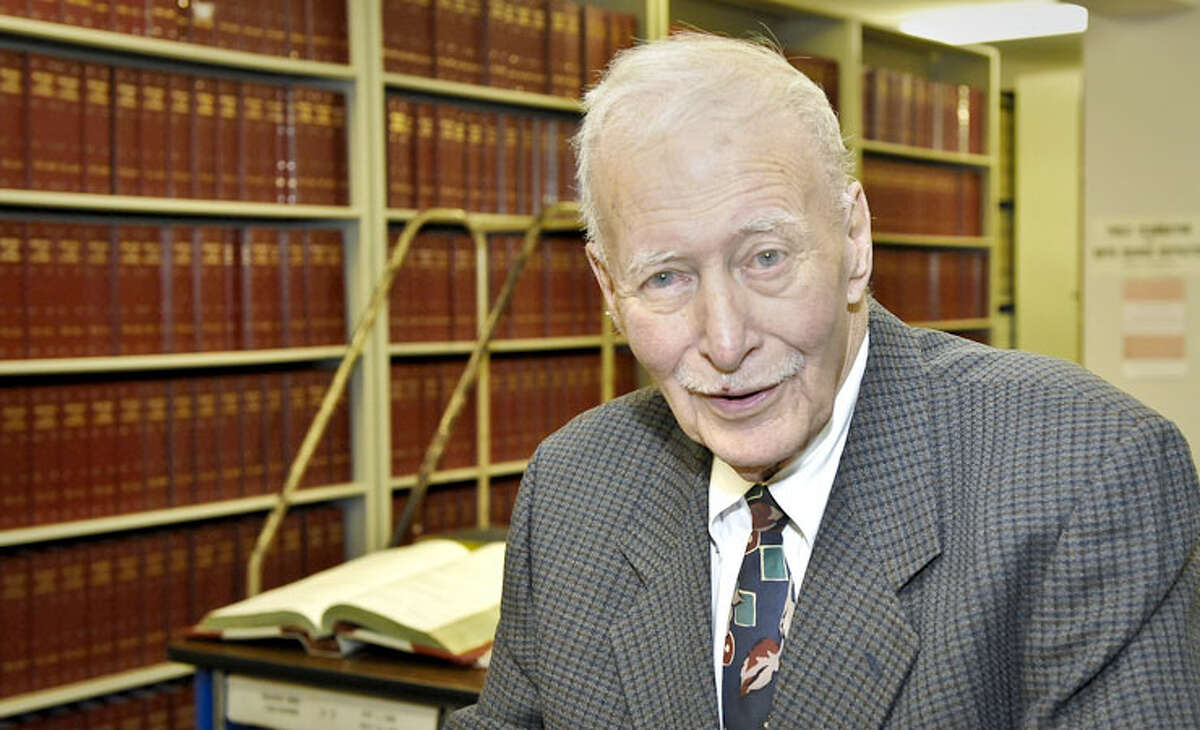 Former Mayor and long-time City Clerk Alan Jepson died Monday. He was 89 years old.
"It's hard to put measure to such a man as our dear friend Alan, a man who was affectionately referred to as 'Mr. Milford' because of his love of, and dedication to, our city," said Democratic Town Committee Chairman Rich Smith.
"He was, first and foremost, a gentleman, a thoughtful man, a fair man, who led through example, an example he set for all who participate in civic life," Smith said. "While he was a dedicated member of Milford's Democratic Party, I know that all the people of Milford loved him and he transcended party and touched all who had the privilege to know him. He will be missed but he will never be forgotten."
Alan Jepson, 'Mr. Milford'
Alan Jepson retired in 2009 from the City Clerk's office after 34 years as a Milford public servant. He was City Clerk for 22 years.
It was his pride and diligence that characterized Jepson's 34 years in public service. He was mayor from 1963 to 1969, deputy director of the community development department from 1981 to 1987, and city clerk from 1987 to 2009.
He became interested in politics after working with then-Mayor Richard C. Lee of New Haven while serving on the Citizens Action Committee in the 1950s. Jepson became active in the Democratic party and decided to work on Lewis Ferony's election campaign.
That experience helped him get to know members of the Milford Democratic Town Committee, who, two years later, nominated him to run for mayor. His campaign was successful, and his long and successful career of service to the people of Milford began.
In a recent interview, Milford Democrat Linda Hardiman compared Jepson's time as mayor to the Kennedy era in Milford: Young, vibrant political leaders pushing for positive change.
"When I was mayor," Jepson said when the Milford Mirror interviewed him in 2009, "we improved the credit rating tremendously, and so we became more attractive as a town to bond sellers." Other mayoral accomplishments include the construction of two new schools and the redevelopment of the West Shore area.
As deputy director of the community development department, Jepson, using money from U.S. government block grants, would oversee loans to people for rehabilitation of their homes.
Jepson credited much of his success to the support of his late wife, Betty, and his five daughters. They all helped him during his various campaigns.
When asked about his reflections on his 34 years of public service in Milford, he said in 2009, "I was very, very proud to serve as city clerk and mayor. I made a lot of friends over the years. I've done some wonderful things with wonderful people — the people of Milford."
The city's Republicans issued a statement on the passing of Jepson.
"We are all saddened this morning to hear of the passing of a true gentleman and a great ambassador for Milford, Alan Jepson," said Paul Beckwith, chairman of the Milford Republican Town Committee.  "Mr. Jepson was a man who truly loved this city and the citizens who live here. He dedicated himself to a lifetime of public service from his time as a member of our military, as mayor of Milford, and as city clerk. Alan always gave of himself to others."