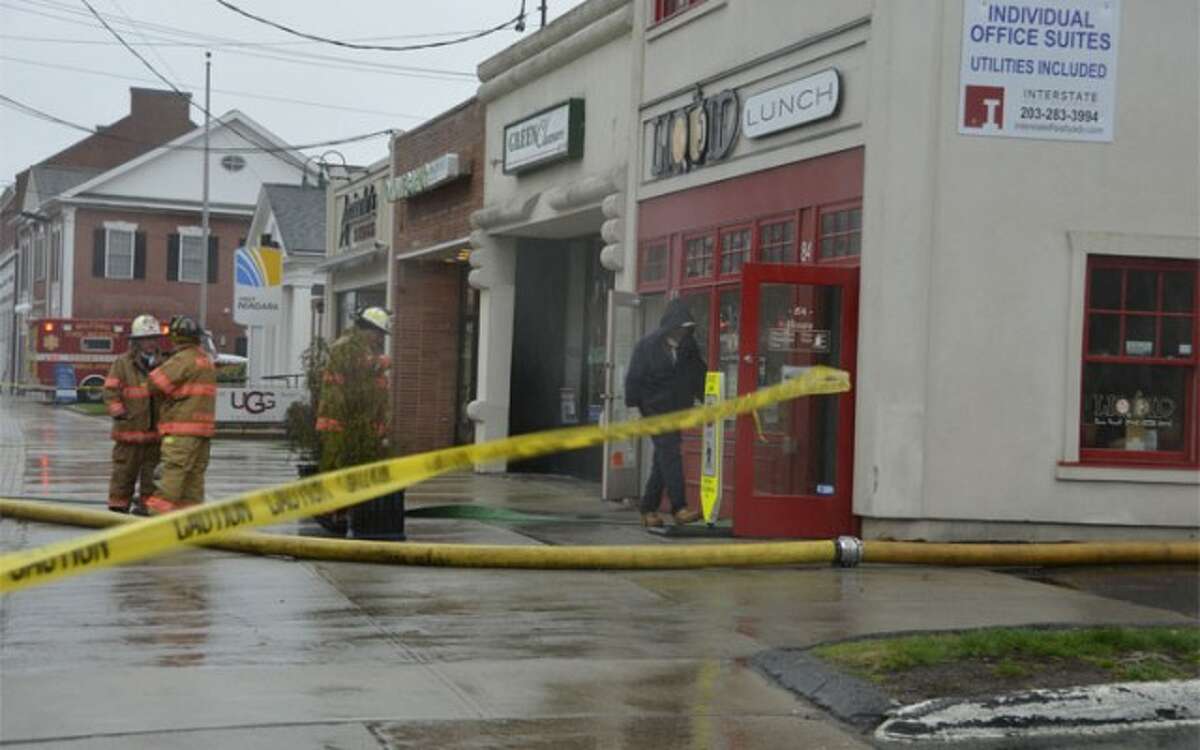 Update 1 p.m.: At approximately 11:30 a.m. Monday, the occupants of Liquid Lunch at 85 Broad Street reported an odor of something burning. Fire crews began to investigate and found there was a fire in the adjoining business, The Green Cleaners.
"The fire was confined to the wall and and the roof area above," said Fire Department Spokesman Greg Carman. "It took about half an hour to fully extinguish the fire and check for any extension to the other parts of the building."
All occupants had evacuated safely and there are no injuries reported. The Fire Marshal's office is on the scene to investigate and there is no determination on the cause as yet.
Howe's and Liquid Lunch are both open now for business.
Earlier Post, 12:20 p.m.: Firefighters have extinguished a fire that started at Green Cleaners at 80 Broad Street in downtown Milford at about 11:15 a.m. Monday.
Fire Department Spokesman Greg Carman said it isn't clear yet what caused the fire that caused moderate damage to the dry cleaners, and spread smoke to Howes Drug Store and Liquid Lunch, which share the downtown building with the dry cleaners. Arciuolo's Shoes is also located in the building, but fire officials did not report any damage there.
No one was injured, and health and building officials have been called to the scene to determine if Liquid Lunch and Howes can re-open.