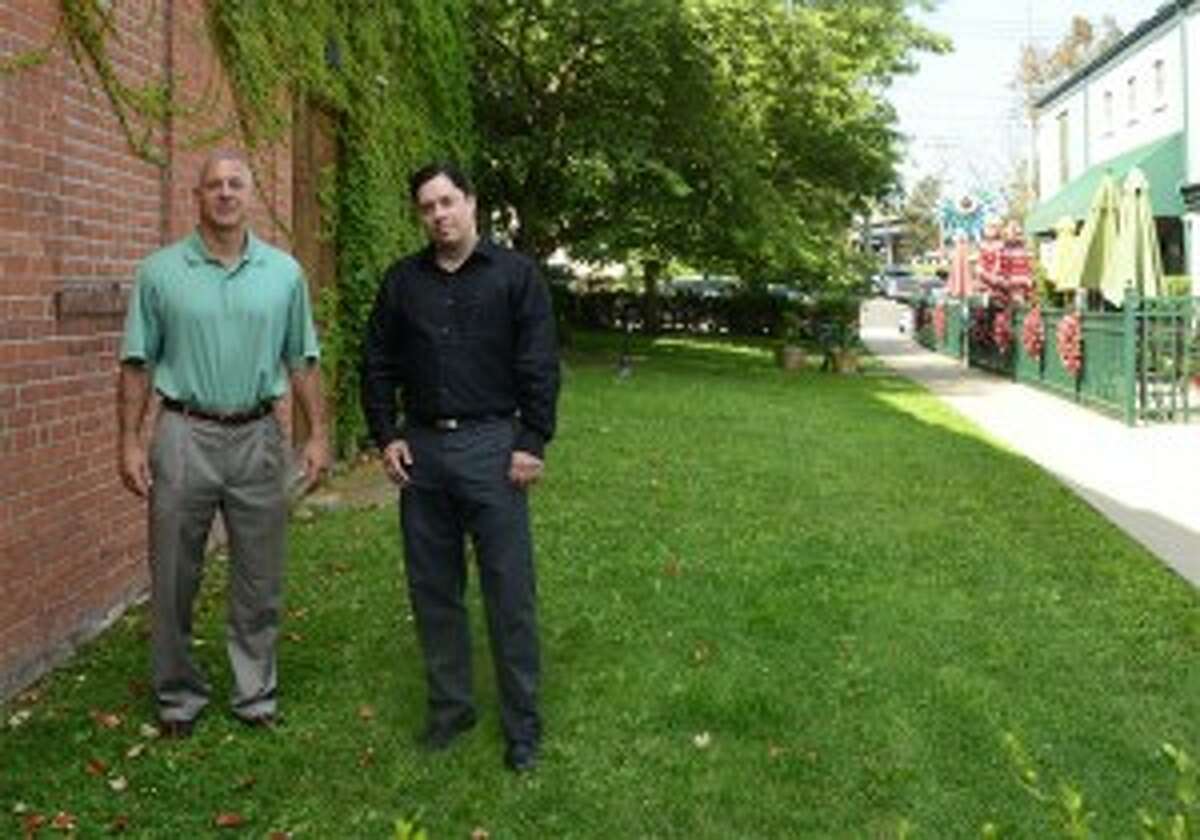 A proposed lease for an outdoor patio on city-owned land for Eli's Tavern, 21 Daniel Street is on the agenda for the Planning and Zoning Board (P&Z) meeting at 7:30 p.m. on Tuesday, Aug. 4 in City Hall.
City Planner David B. Sulkis said Friday the item is being presented to the board as an 8-24 referral, which is the administrative procedure by which the P&Z reviews any use of city land before moving to the Board of Aldermen for a final decision.
In an 8-24 referral, the P&Z acts in an advisory role. If the P&Z supports the request, the matter only requires a simple majority by the Board of Aldermen to be approved. If the P&Z votes negatively on the request, then the matter would require a two-thirds vote of the aldermen to pass. Either way, the item would move to the aldermen for consideration at their Sept. 14 meeting.
Restaurant owner Richard Ciardiello has been pursuing the patio lease to use as an outdoor dining area since the P&Z originally approved the restaurant at its Aug. 6, 2013 meeting.
The building was formerly occupied by 21 Daniel Street, a nightclub owned by Richard Conine, owner of the Stonebridge Restaurant, who sold the property to Ciardiello in 2012 for $700,000.
Conine received P&Z support for a five-year renewable patio lease at its July 5, 2005 meeting, which was approved by the Board of Aldermen at the request of then Mayor James Richetelli.
In applying for the lease, Conine told the P&Z that the patio would provide a contained place for people to go outside when they want to smoke, rather than standing on the sidewalk in front of the café. He said the patio would be 10 feet wide by 51 feet long and accessed by two double doors.
Conine paid the $2,500 lease for several years, but never constructed the patio on the city owned land between Eli's and Café Atlantique.
At that 2005 meeting, Richetelli said, "It's consistent with the plan for downtown Milford. We are encouraging outdoor cafés and pedestrian walkways."
Café Atlantique has its own lease with the city for another portion of the land. At the Aug. 6, 2013 meeting, the owner of Café Atlantique said she was concerned about how the restaurant's patio might affect her business, particularly if people smoked there.
According to state statute, smoking is permitted in outside seating areas at a restaurant where at least 75% is non smoking. But Ciardiello said smoking is not an issue with his application: He said he does not intend to have a smoking section among the approximately eight tables that he wants to put on an outdoor patio.
"This would be dining only, no smoking," he said.
Click here to read about the owner's attempt to build an outdoor patio.