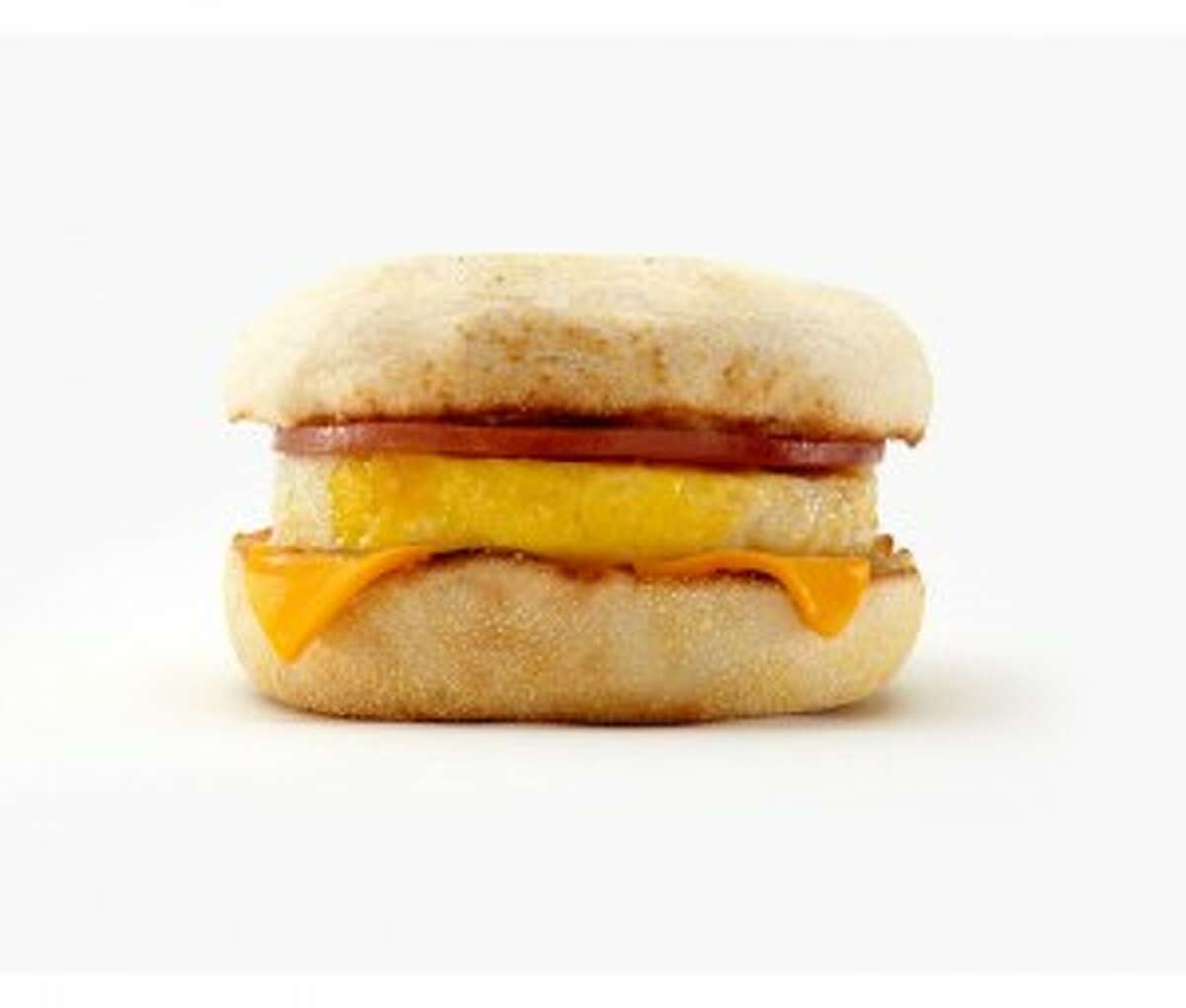 Participating McDonald's customers in Connecticut and Western Massachusetts will be able to purchase the classic Egg McMuffin® breakfast sandwich for 63¢ in honor of National Egg Day on Wednesday, June 3. During breakfast hours only, customers can order up to four of McDonald's signature breakfast Egg McMuffin sandwiches – at a special price of 63 cents.
The Egg McMuffin was created in 1972 by McDonald's franchisee Herb Peterson because he wanted a breakfast offering served before 11 a.m.
"Last year's National Egg Day event was such a huge success we are pleased to offer this incredible deal for our customers yet again," said Scott Taylor, local McDonald's Owner/Operator and President of the Connecticut and Western Massachusetts McDonald's Owner/Operator Association. "Our customers will be able to enjoy the classic, handheld breakfast sandwich they've come to know and love for over 40 years at a special price."
The Egg McMuffin's ingredients remain the same: an egg, a slice of lean Canadian bacon, and a slice of melted American cheese all on top of a toasted English muffin.
The breakfast choice was created in Santa Barbara, Calif., in 1972 when Peterson experimented with a modification of his personal breakfast favorite, eggs Benedict. He later introduced the breakfast sandwich to McDonald's President Ray Kroc, who loved the sandwich so much that he ordered it to be launched nationally, thus putting breakfast on the menu for McDonald's, company officials said.
The Egg McMuffin is sold around the globe, sometimes with local variations that include ingredients such as chicken, tomato or ketchup.