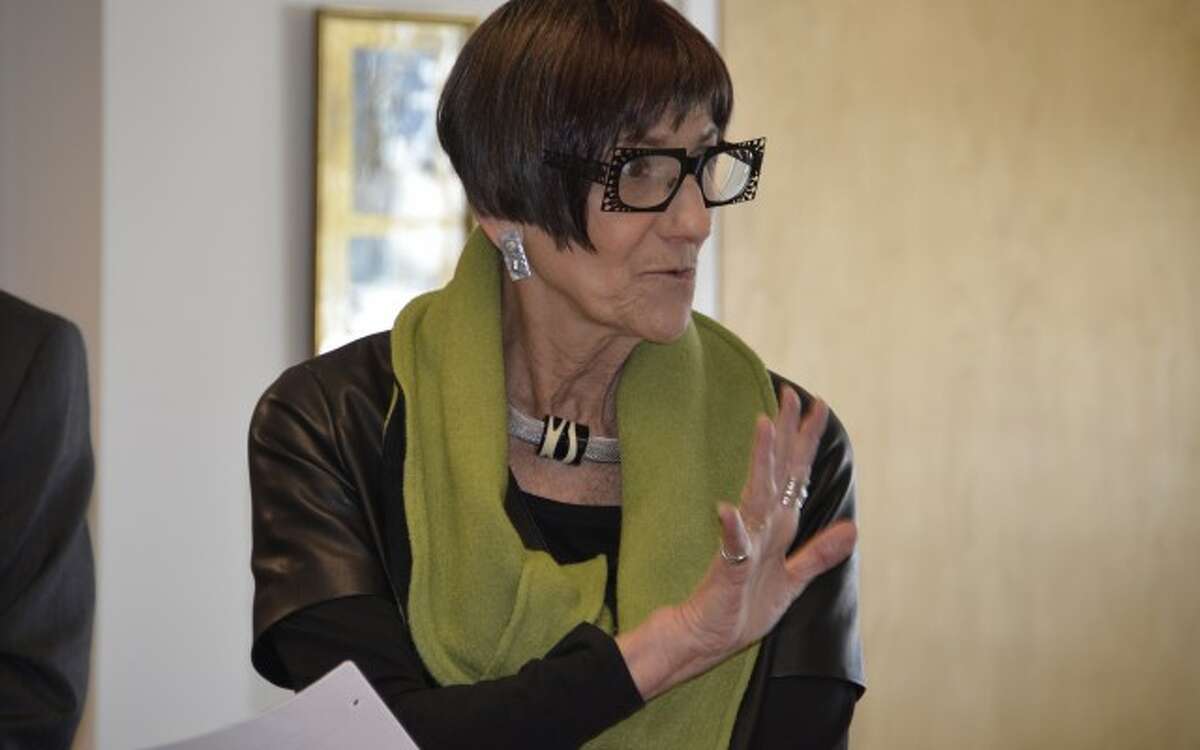 If you've gotten a phone call from the IRS saying you owe taxes and face jail time and other penalties unless you pay now, it's most likely that it wasn't the IRS calling but rather a phone scammer.
U.S. Rep. Rosa DeLauro was in Milford Monday to talk about the phone scams that have become prevalent and are bilking seniors and other unsuspecting taxpayers out of money.
According to the Department of Consumer Affairs website, although fake IRS calls were occurring statewide before the most recent Anthem data breach, many officials are concerned that exposure of additional consumer data could lead to increased scam attempts.
The IRS scams increased by 2,300% nationally in 2014, the site states.
In Milford this week, DeLauro said she talked to a woman who received three of the calls in the last couple of weeks, and the woman said her brother received the calls, too. Several people who listened to her talk Monday at the Milford Senior Center raised their hands when she asked if they'd received the phony IRS calls.
One woman said she had a voice message from someone claiming to be from the IRS and instructing her to call a phone number or she would be arrested.
"I didn't call the number. I called the police," she said. "But this can be very scary for some people."
Even Connecticut Commissioner of Revenue Services Kevin Sullivan received one of the calls, DeLauro said, explaining that she is trying to raise awareness so people learn to just hang up on the pretend IRS agents.
The congresswoman was joined at the senior center by Michelle Seagull, deputy commissioner of consumer protection, and Joseph W. Mooney, deputy commissioner of the Department of Revenue Services.
Seagull said it's not a good idea to call the number that the pretend IRS agents leave, even to complain, because once a person dials in, they have confirmed that they are a viable phone number for contact.
Mooney said the IRS will send a letter if the agency has business with an individual. The agency will not call on the phone or send an email.
The state Department of Consumer Affairs emphasizes that fact on its website, stating, "The Internal Revenue Service contacts people via letter, and does not demand that persons immediately transfer money or send a prepaid debit card to pay taxes. Also, the IRS does not ask for PINs, passwords or similar confidential access information for credit cards, banks or other financial accounts."
Mooney said that in addition to the phone scams, high tech fraudsters have been trying to tap into computers to access other people's tax returns. He said his agency has been setting up extra filters and taking extra steps to make sure tax filers — especially first-time tax filers — are actually who they say they are.
People worried that a call from the IRS is real should contact the IRS directly at 800-829-1040 or go to irs.gov. Fraudulent emails purporting to be from the IRS should be forwarded to phishing@irs.gov.
Consumers with questions may contact the attorney general's Consumer Assistance Unit at 860-808-5420, the Department of Consumer Protection at 1-800-842-2649 or the Department of Revenue Services at 860-297-5962.
The best thing to do if someone calls claiming to be from the IRS: "You just hang up," DeLauro said.