This is a carousel. Use Next and Previous buttons to navigate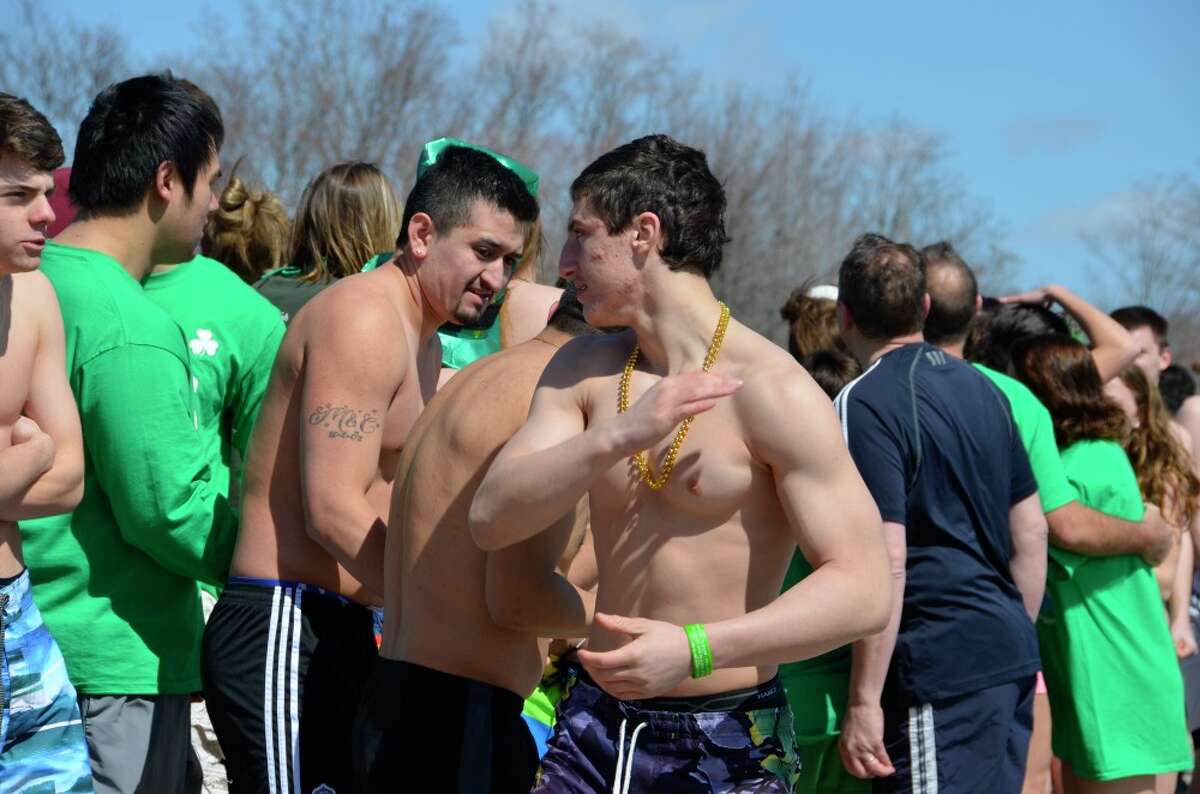 The water was "crazy, crazy cold" at Walnut Beach, said one spectator just before more than 50 people jumped into Long Island Sound Sunday as part of the annual Leprechaun Leap.
Officially, the water temperature was between 32 and 34 degrees, one source said, and some of the regular "leapers" said it was one of the coldest years yet.
"It was like hitting a brick wall," said Dennis Haylon, who jumped in with members of the Milford Kiwanis Club. "Usually, you get in and doesn't hurt until you stand up."
The annual leap into Long Island Sound is one of the major fund-raisers for Milford's Literacy Center, which provides tutoring for people who do not speak English and promotes literacy in other ways throughout the community.
Though the water was frigid, Rich Gorman said he "was loving it."
He was one of a half dozen stragglers who stayed in the water rather than running in and running right out. Gorman, wearing a Leprechaun-like outfit and hat, bobbed in the water a few seconds and then dove under, kicking his feet in the air.
Shaileen Hathaway usually goes under. But this year, as she prepared to run into the Sound, she said she might skip the dive under because it was so cold.
Rachel Hopkins, with a team from Chiropractic Center of Milford; Genevieve Jaser, and Roger Bernard, with the team Milford Home Renovations, were the last three in the water.
Nell Moll, an event organizer, said all three were called out of the water at the same time, so they all tied for being the longest in.
All three said they'd have stayed in a little bit longer.
"You were numb after the first few seconds anyway," Hopkins said.