This is a carousel. Use Next and Previous buttons to navigate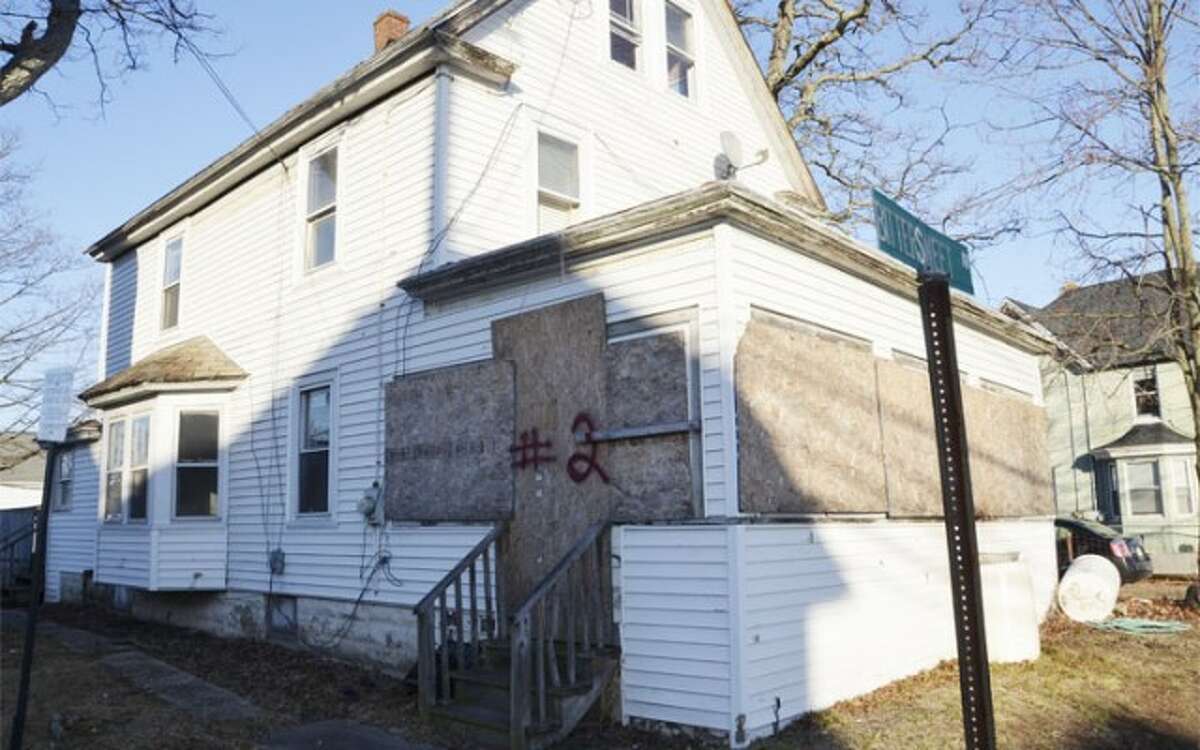 One neighbor said the house at 2 Bittersweet Avenue, which the city will sell at a public auction in May, was once a nice house with quality woodwork inside.
Today, the house has become a piece of blight in the beachside neighborhood. Doors and windows are boarded up, and an upstairs window is open to the elements.
The City of Milford took possession of the property last October through blight property liens, according to Mayor Ben Blake.
The property was appraised at $165,870, according to the city assessor's office, but a more recent appraisal has that down to $118,000, according to the city attorney's office.
The 1,196-square-foot house was built in 1900 and has four bedrooms and two bathrooms. It sits on .09 acres of land, at the corner of Bittersweet Avenue and Broadway. It is located in an R-5, Residential Zone.
The property is being sold as is, and will be auctioned Saturday, May 2 at noon, at the 2 Bittersweet address. Interested bidders can inspect the property from 10 a.m. to noon that day, and the deadline to register to bid will be at 11:30 a.m.
There is no minimum bid, but interested buyers have to come with a certified or bank check in the amount of $10,000 to actually get in on the bidding process. City Attorney Jonathan Berchem said the city would like to get at least $100,000 for the property. The property was appraised at $118,000, and $90,000 of that is the land itself, he said.
People interested in bidding can download bid packages from the city website at ci.milford.ct.us. Click on the "Changes in Bids" icon for any applicable changes prior to the auction.
Qualified bidders will be issued numbers on the day of the auction, and bidding will be conducted and recorded by those numbers.