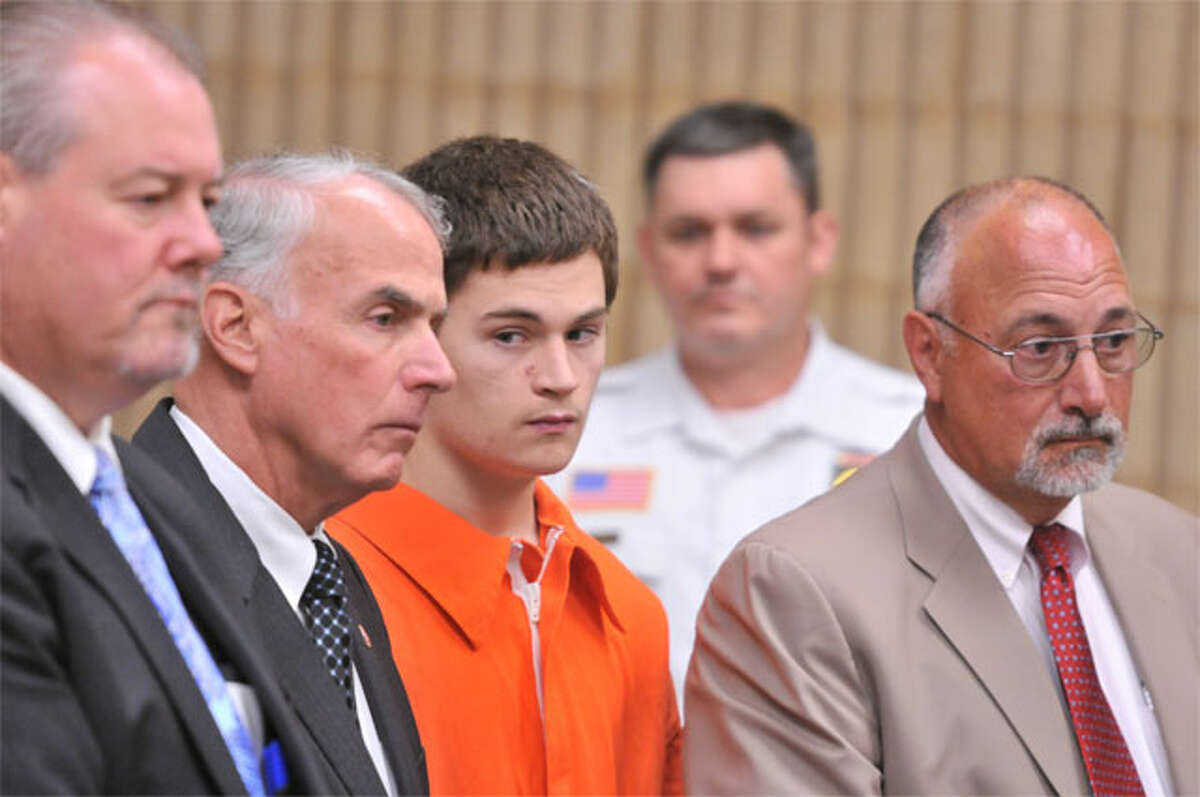 Christopher Plaskon, the teenager charged with stabbing fellow student Maren Sanchez to death at Jonathan Law High School last year, was scheduled to appear in court today. But according to his attorney, the case has been continued to August.
In March, Plaskon's attorneys filed paperwork with Milford Superior Court indicating they will rely on an insanity plea as Plaskon's case moves forward.
Plaskon has been undergoing psychiatric evaluations since late last year. His attorney, Richard Meehan, said earlier in the pretrial hearing process that a board-certified child and adult psychiatrist would be interviewing Plaskon. The psychiatrist was also going to interview Plaskon's family and others who know him to compile a report about his mental health.
Also in March, Milford State's Attorney Kevin Lawlor filed a motion for an independent psychiatric evaluation of Plaskon.
Plaskon was scheduled to return to court July 7 for a status report. But his attorney Richard Meehan said on Monday that the case has been continued to Aug. 13. He did not comment on the reason for the continuance.
Plaskon has pled not guilty to a charge of murder, and his lawyers said in the past that they expected the plea would be based on one of three forms of an insanity plea.
The case will be presented to a three-judge panel, rather than a traditional jury, because Plaskon's lawyers said they think judges will be better equipped to understand issues surrounding mental illness.
Sources said Plaskon stabbed Maren in a stairwell at Jonathan Law on the morning of April 25, 2014 because she was not going to the prom with him.
An autopsy report states that Maren died of stab wounds to the trunk and neck, and her death was ruled a homicide.
Plaskon is being held at the Manson Youth Institute in Cheshire on $3-million bond.