This is a carousel. Use Next and Previous buttons to navigate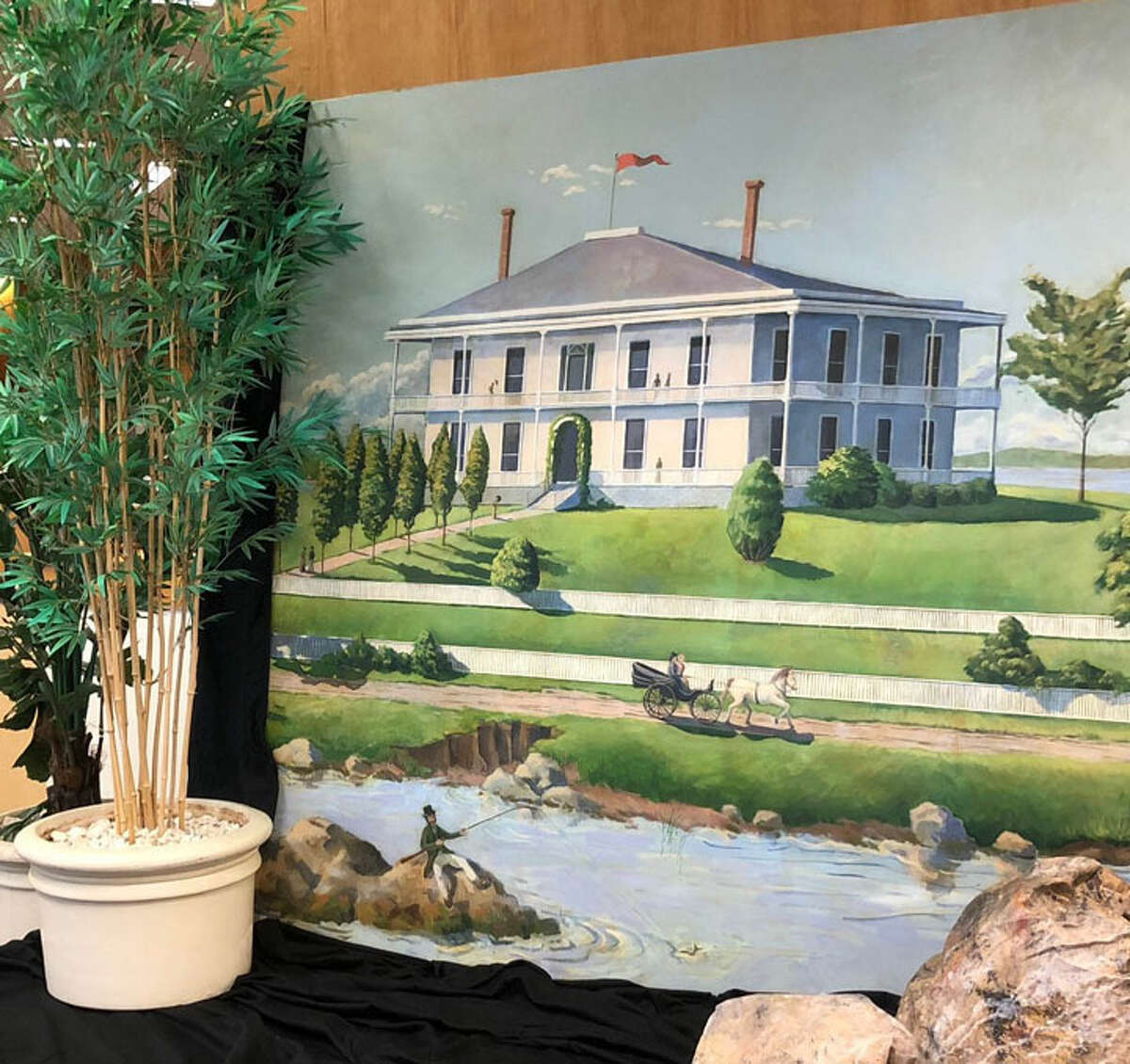 The Charles Island House painting currently on display on the main floor of the Milford Library is part of a four-panel mural that depicts Charles Island and the Island House in the mid-1800s.  The mural was painted by Connecticut artist Bill Meddick on the walls of the Pier II Restaurant formerly on Naugatuck Avenue at Walnut Beach.
The Charles Island House Hotel was originally built as a private home in 1835 by John Harris, a wealthy merchant from New York. Harris's house was the first permanent home on the Island – a 2.5-story, 35-room summer mansion in the Island's center with verandas wrapping both stories and surrounded by cherry trees, green lawns and flower gardens.