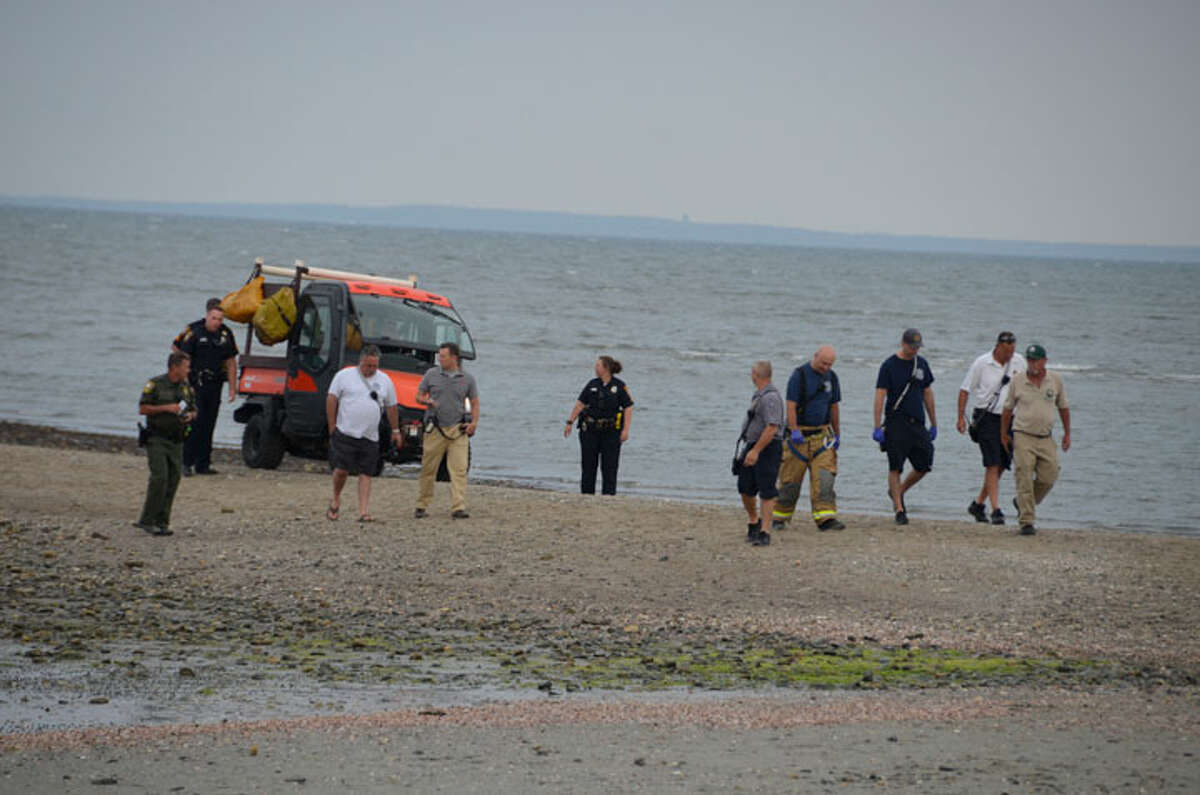 Firefighters, police and DEEP officials slowly and somberly escorted a small all-terrain vehicle across the sandbar at Charles Island Sunday evening after a body was found on the island, later confirmed by state officials to be George Swaby, the 28-year-old area man who was swept from the sandbar Friday at around noon.
"A body fitting the description of a man who was swept off of the Charles Island sandbar in Milford has been recovered," said Fire Battalion Chief Anthony Fabrizi. "Milford fire dispatch received a 911 call reporting a body on the sandbar at approximately 6 p.m. this evening."
Police announced via Twitter Sunday evening that the body had been located on the shore of Charles Island: The Department of Energy and Environmental Protection, Milford police and fire officials removed the body to Silver Sands Beach and the medical examiner's office was notified.
The Milford Fire Department officially suspended the search and recovery efforts for the victim late Saturday after a large portion of Long Island Sound near Charles Island was methodically searched by marine and airborne units from multiple agencies. Side scan sonar technology was used to try to locate the 28-year-old man, but was unsuccessful, fire officials said.