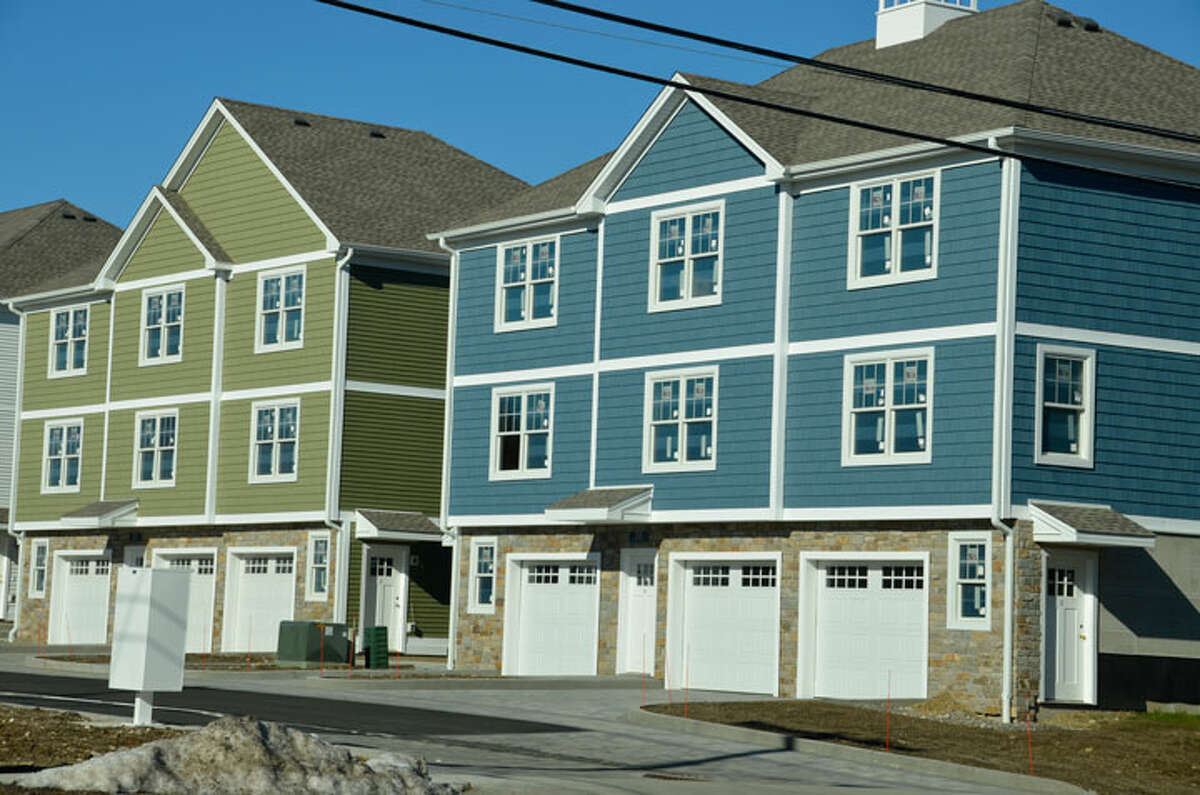 An affordable housing proposal on Cascade Boulevard is moving to the construction phase, as a result of Planning and Zoning Board (P&Z) approval at a July 3 meeting.
Garden Homes Management Corp. will build and operate the 36-unit apartment complex, consisting of 24 studio apartments, and 12 one-bedroom units, on a 3.75-acre parcel with 46 parking spaces.
Board members continue to be concerned about a tight parking situation at the apartment complex, as there are 46 parking spaces, when P&Z regulations require 72. Due to the state's affordable housing regulation, the P&Z does not have the power to deny based on availability of parking.
Instead, the board approved the project by a 7-2 vote with a few conditions, including a parking assignment plan suggested by Garden Homes. Each apartment will be assigned one parking space, except for six of the one-bedroom units, which will have two assigned parking spaces.
The board also agreed with a recommendation of the Milford Police Department to prohibit parking on Cascade Boulevard. In addition, the board is requiring installation of a sidewalk on the property along Cascade Boulevard, a sidewalk that will lead into the property. Finally, the applicant must contact the Milford Transit District to see if bus transportation can be arranged.
Four studio apartments will rent at $1,126 per month to people who earn 80% of the area's median income; four will rent at $861 per month to people who earn 60% of the median income, and two will rent at $705 per month to people who earn 50% of the median income.
Two one-bedroom apartments will rent for $1,238 to people at 80% of the median income; two one-bedroom apartments will rent at $903 to people at 60% of the median income, and one one-bedroom apartment will rent at $736 to someone earning 50% of the median income.
The board had held open the public hearing so the Milford Health Department could review a report from Marc Cassler, environmental consultant, who told the board at the June 5 public hearing that there is mercury contamination in the water and wetlands on an adjacent property. The contamination had reportedly resulted from illegal dumping of mercury from Light Source Industries, a fluorescent light manufacturer.
Cassler said that soil samples in the upland areas show mercury levels that are at the expected levels in an uncontaminated area, ranging from less than 0.1 to less than 1 part per million. Erosion control measures would keep any soil from migrating into the wetlands, he said.
Assistant City Planner Emmeline Harrigan told the board that the health department's report supported Cassler's conclusion. Harrigan said the concentrations of mercury on the upland soils pose no risk to future apartment residents, or to nearby residents of Ryder Woods. Harrigan said the health department posted signs in the nearby pond advising people not to eat fish caught in this body of water.
James Flynn of Marble Lane, a resident of Ryder Woods, said he is the person who told the health department to put up the signs.
"I'm the one who brought it to their attention," said Flynn.
Patricia Hricz of McQuillan Drive, a resident of Ryder Woods, expressed concern that construction will cause mercury runoff into lakes and streams, where it will be consumed by animals.