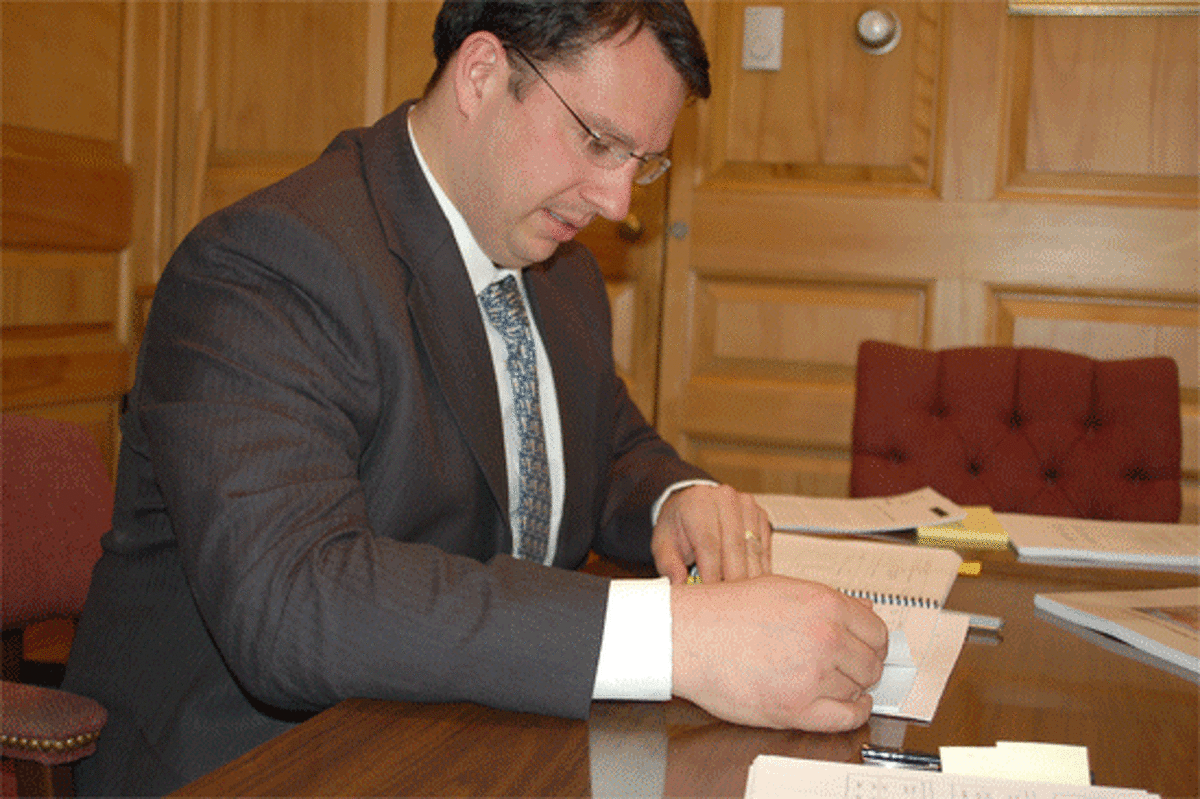 Mayor Ben Blake on Wednesday announced his intention to seek reelection in November.
"I love serving the people of Milford," Blake said in a press release distributed by Democratic Town Committee Chairman Rich Smith Wednesday morning. "I wake up every day feeling honored to have been given this opportunity. I am grateful and humbled by the outpouring of support and encouragement I have received regarding my decision to seek another term as mayor."
Blake said that during his time as mayor the city has come together as a community "to face formidable challenges and tragedies, but also to celebrate countess achievements and successes."
"Together we have passed austere budgets by driving out wasteful practices and investing in infrastructure and efficiencies," Blake said. "We have sought out and implemented new revenue streams to offset operational costs. As a result of our efforts the three premier rating agencies, Fitch Rating, Moody's Investors Service and Standard and Poor's Rating Services, have all rated Milford as AA++, noting Milford's finances are 'stable, prudent and healthy.' These reports make us feel proud of the fiscally responsible decisions we have made."
Blake cited accomplishments over his past three and a half years as mayor and said there remains much to do.
"Therefore, I have decided to ask the people of Milford to allow me the honor of serving another term as their mayor," Blake said.