This is a carousel. Use Next and Previous buttons to navigate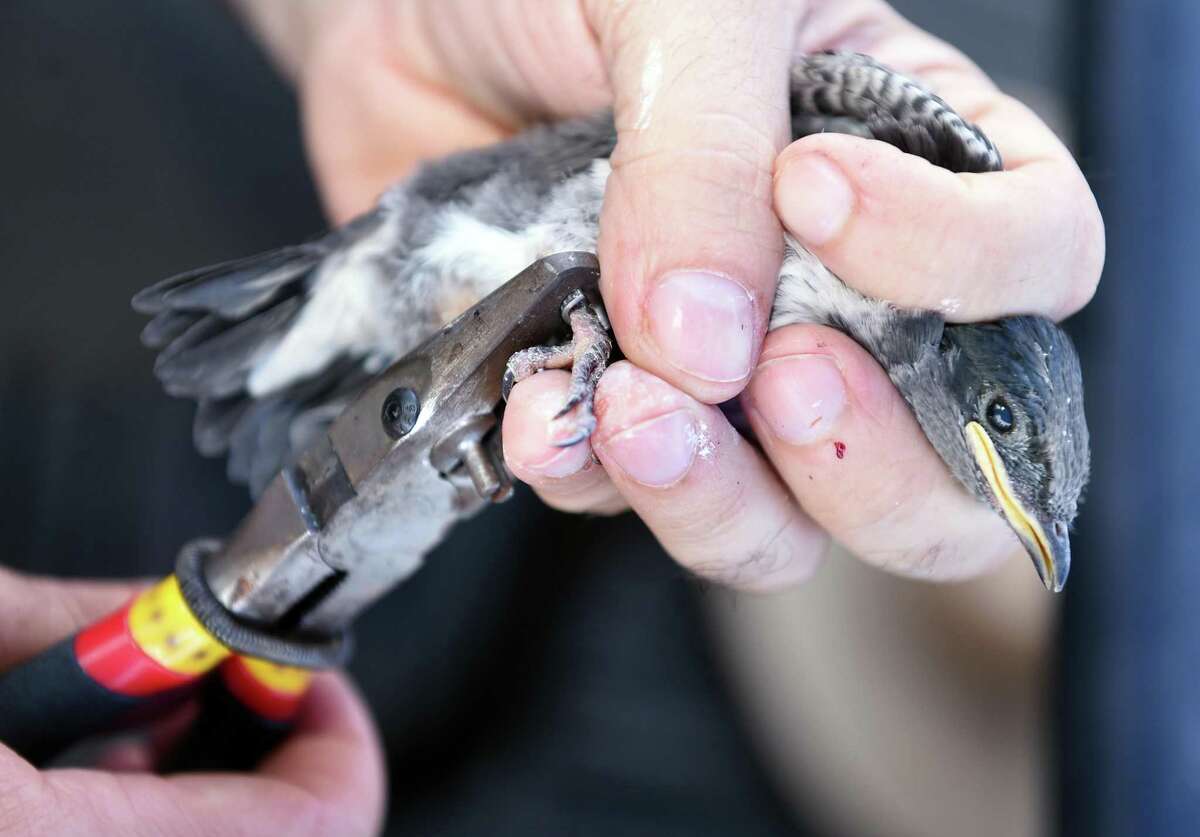 The Department of Energy and Environmental Protection (DEEP) and the Connecticut Audubon Society worked together July 9 to carefully remove newly hatched purple martins from their nests at the Connecticut Audubon Coastal Center at Milford Point, record their approximate age, place tiny leg bands on them and then put them back into the nest from which they came.
The colored bands will help scientists track the purple martins once they leave this colony. Laurie Fortin, DEEP wildlife biologist, said in past years birds from this Milford location have been found living in New York, Massachusetts, Rhode Island and even New Hampshire.