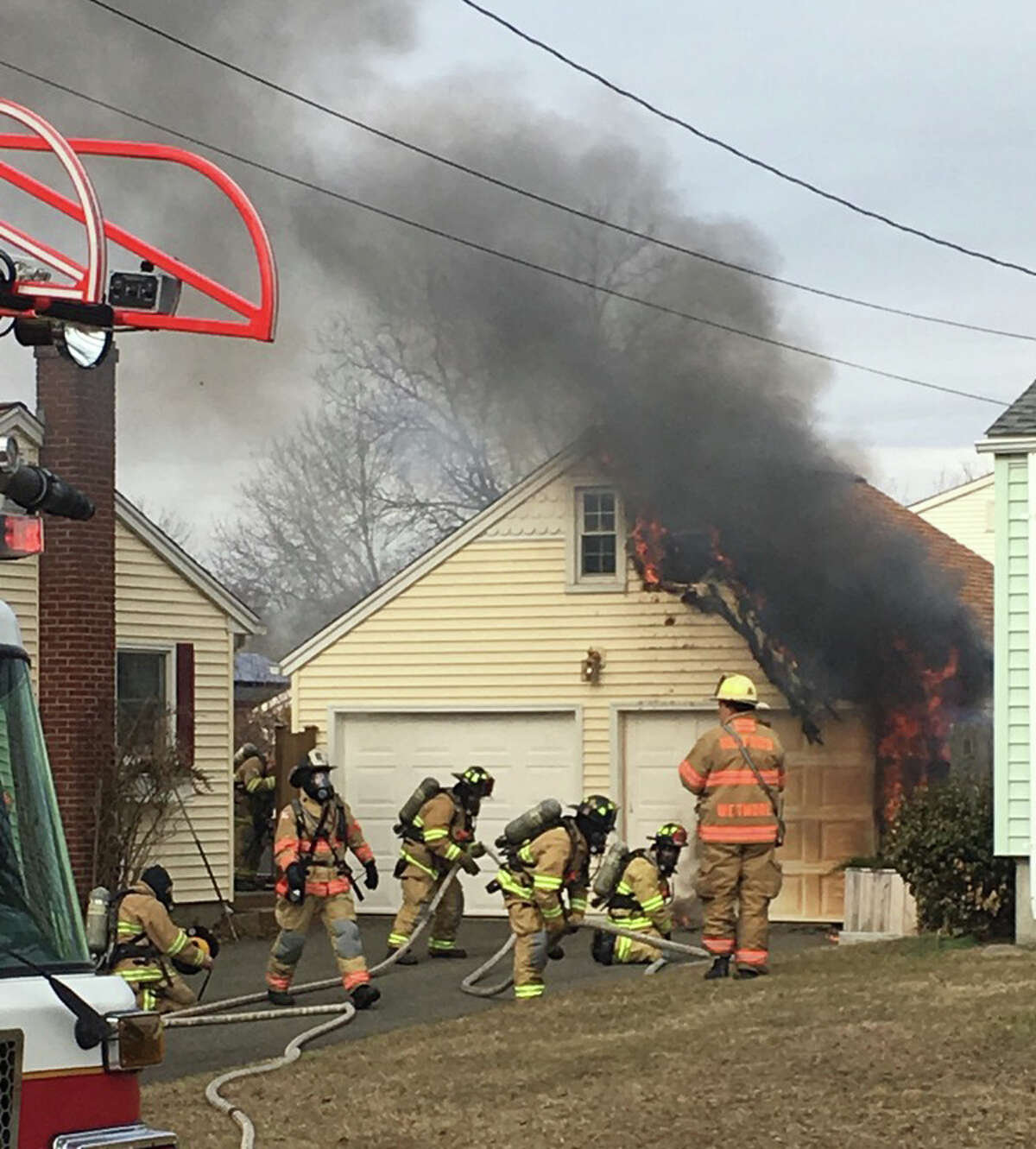 Hot ashes from a wood burning stove sparked a garage fire in Milford Monday afternoon.
No one was injured in the blaze at 169 Yale Avenue, and the homeowner was not displaced from the home.
According to Fire Battalion Chief Anthony Fabrizi, Milford Fire Dispatch received a 911 call at 12:42 p.m. Monday reporting a residential garage fire on Yale Avenue. Firefighters arrived and found fire extending up the exterior walls of the structure.
"Fire crews deployed a hose line and quickly extinguished the blaze," Fabrizi said. "The majority of the damage was confined to the exterior of the two-car detached garage. A vehicle inside of the garage did not sustain any damage by the fire."
The homeowner told firefighters he had emptied the ashes from his wood burning stove into a plastic recycling bin at about 9:30 a.m. Monday. He then placed the bin on the outside front corner of the garage, and the ash ignited and spread to the structure.
The Milford Fire Marshal's Division is conducting an investigation. Fabrizi reminds residents that ashes and embers from a fireplace or wood burning stove must be placed in a fire-rated metal container at a reasonable distance from the home or any combustible materials.