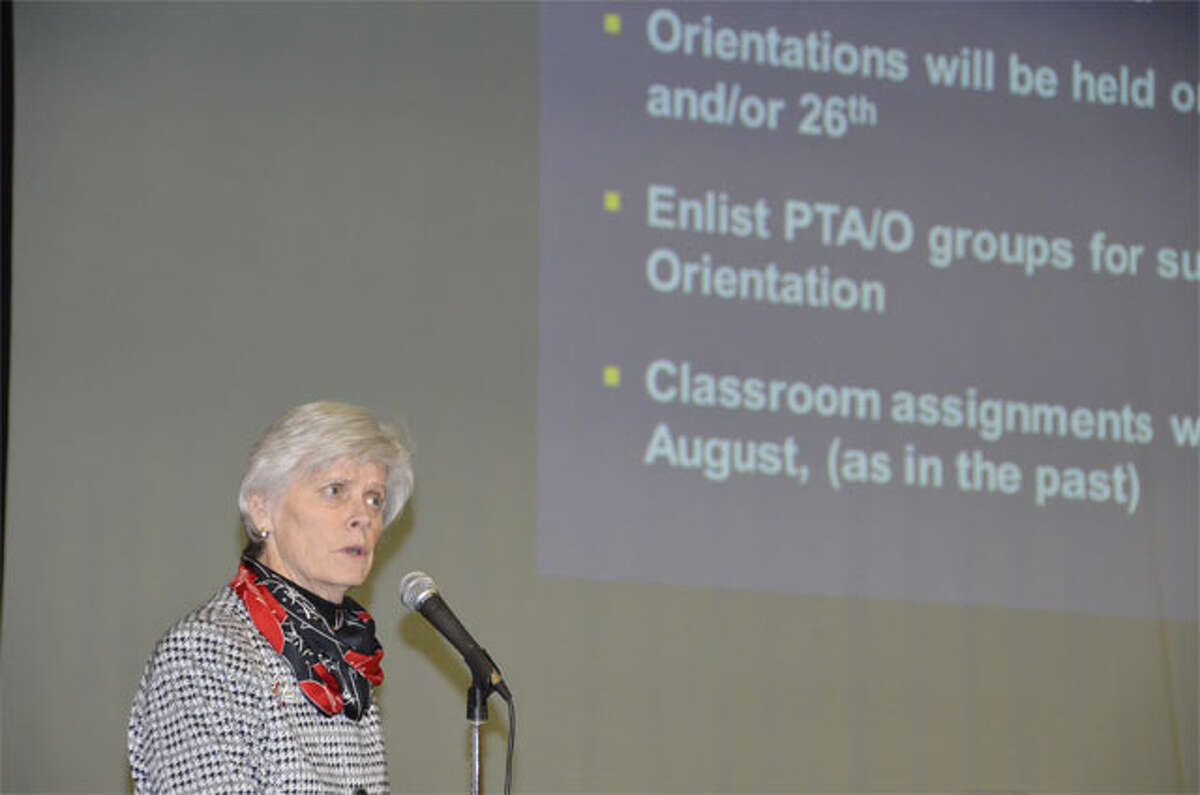 School officials will work to make the transition for students entering new schools next year as smooth as possible, school Superintendent Dr. Elizabeth Feser told parents at a recent redistricting meeting.
Although redistricting has not been finalized, a number of students will attend different schools next school year because of school reconfiguration alone.
Today Milford's elementary schools are organized as sister schools; with buildings of K-2 students paired with buildings that house students in grades 3-5. Next school year the schools are expected to be reconfigured as eight elementary schools of K-5 — actually pre-K-5 because prekindergarten is being added to several schools.
Feser said parents will be told "as soon as possible" which schools their children will be attending next school year.
Classroom assignments will be announced in August, as has been done in the past, she said.
"There will absolutely be a welcoming atmosphere," she said, suggesting that she would like to see school visits arranged for June so children can see their new school before the end of this school year.
There also will be an orientation at each of the elementary schools in August shortly before school starts.
"We are so mindful this is a major step," Feser said.
Kindergarten registration will take place March 16 to 24 at the Parsons Government Center rather than at the individual schools, and actual school assignments will not be available at the time of registration.
Parents may also register their kindergartners online this year.
Regarding staffing changes because of school reconfiguration, Feser said administrators need to adhere to teachers' contracts when making assignments. All building principals will remain at the schools they are at now, she said.
"Our goal is to have everything in place by the start of school," Feser said, "to have everything up and running on that first day."
Board of Education Chairman Susan Glennon said last week that she doesn't think the board is close to finalizing a school redistricting plan, which is the other piece of the puzzle — along with reconfiguration —  affecting school assignments for next school year.
The board has been presented with several redistricting options by the consulting firm Milone & MacBroom, but has asked to see data and analysis of several alterations to those options.
Glennon said the board is reviewing the latest data and will continue to ask questions of the consultants and administrators.