This is a carousel. Use Next and Previous buttons to navigate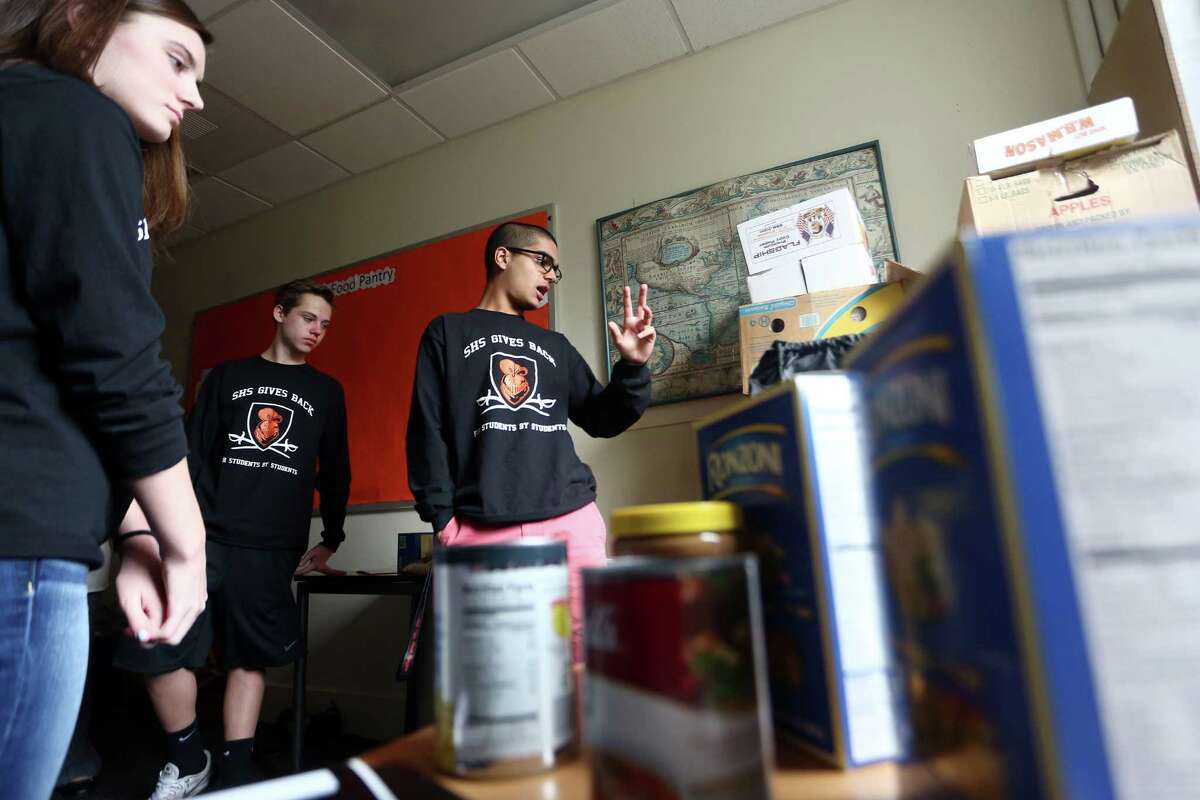 STAMFORD — It was a big day for Nikhil Rao, Scott Krupa and Katherine Reiter. The three sophomores stood in a storage room this week on Stamford High School's first floor, surveying bookshelves stocked with canned food and school supplies. It was the first day of operation for their anonymous food bank.
Krupa pulled a small fabric backpack out from a tray to show a pair of reporters its contents. One by one, he removed packages of oatmeal and breakfast cereal, soup and canned vegetables, and several blue boxes of pasta. At the bottom was a single-subject notebook and a case with pens and pencils.