This is a carousel. Use Next and Previous buttons to navigate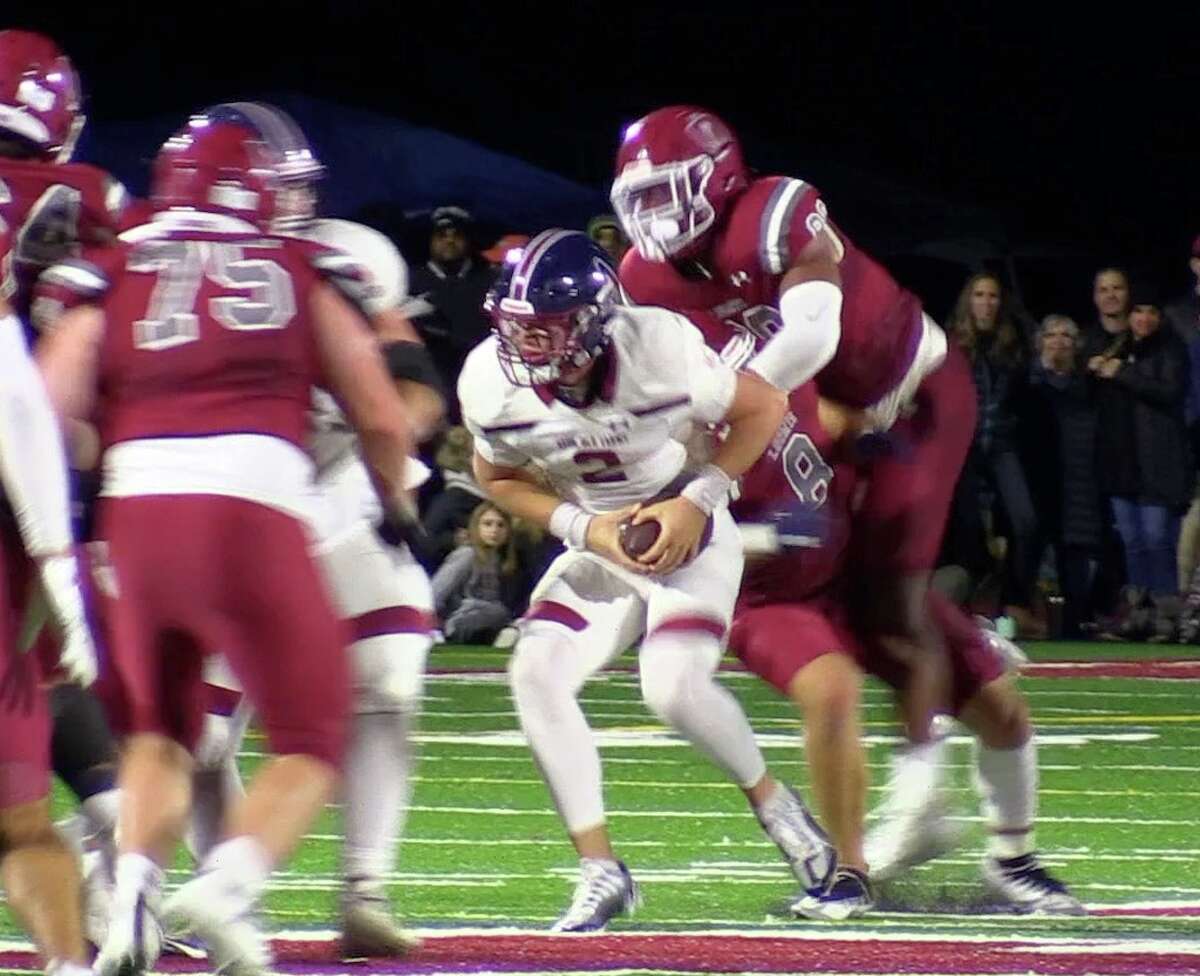 AVON — The goal, defensive end Jerod Smith said, is to prove Loomis Chaffee's football team is the best in New England.

Apparently, there were some rankings out there that said otherwise. Which rankings were those?

"I don't know, we don't look into all that. Rankings don't mean nothing," the 6-foot-4, 250-pound junior from North Carolina said. "But if someone's ranked higher than me I'm going to prove that they ain't better."

There was little doubt on Saturday night. In front of an overflow crowd of approximately 2,000 fans spilling onto Ryan Field, Smith and his twin, 6-4, 230-pound brother Jacob led a defensive front that smothered Avon Old Farms in a 28-10 victory in, perhaps, the most anticipated NEPSAC game of the year.

"This means everything to us," said senior quarterback Dante Reno, the son of Yale coach Tony Reno and a South Carolina commit who ran for a touchdown and threw for another to answer Avon's only touchdown in the third quarter. "This was a game we had circled on our schedule since last year (a 35-26 Loomis victory).
"So it was a great win for our program amd great for New England football, too. I don't know how many people were here but there were a lot of peoople."