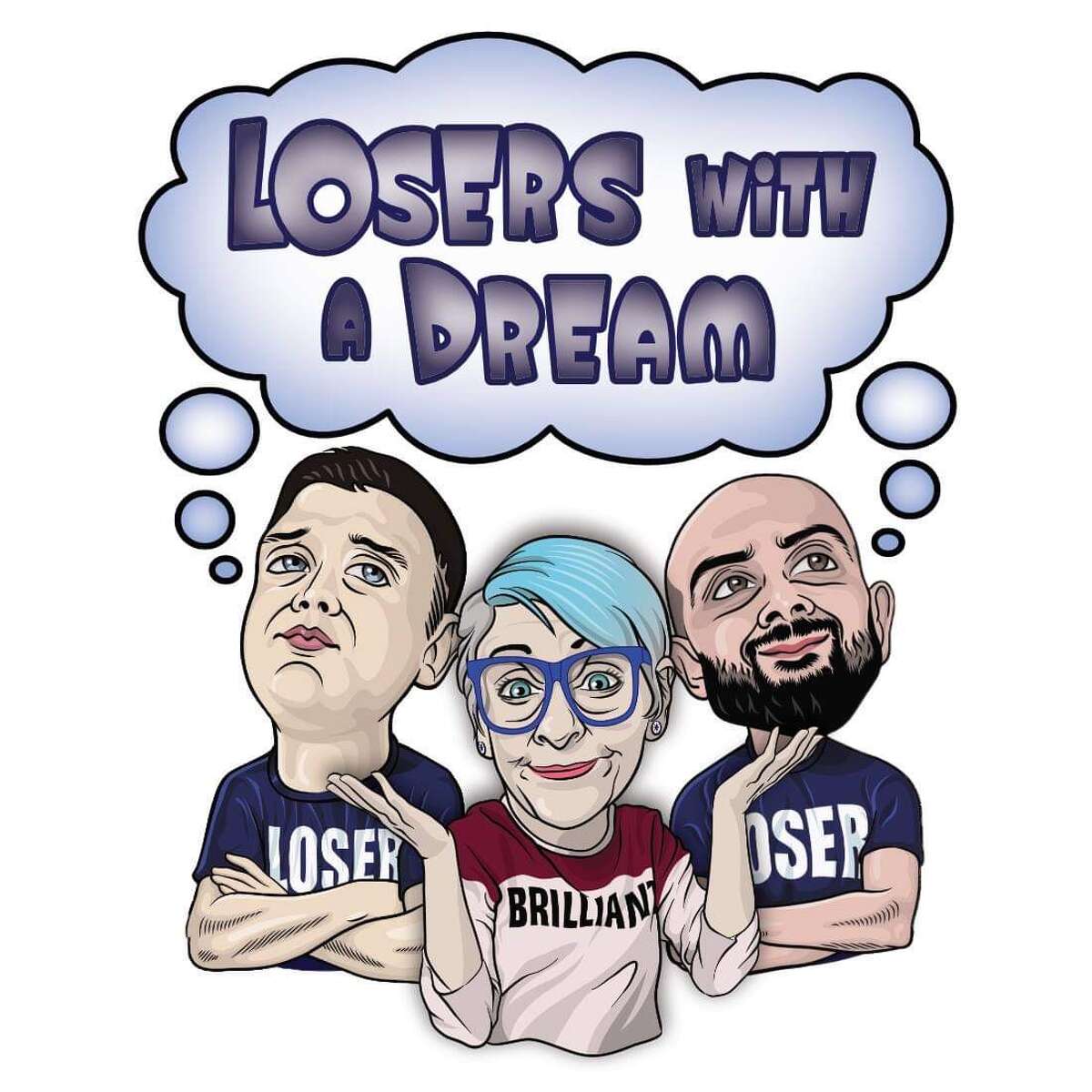 Despite having made people laugh for most of her highly successful career, Trumbull native Lisa Lampanelli has no illusions about the miraculous benefits of comedy.

"They say laughter is the best medicine. It's not. Medicine is the literally best medicine. If you're sick, you should get some penicillin," Lampanelli joked. 

Yet on her current podcast, "Losers with a Dream," Lampanelli, along with comedians Beau McDowell and Nick Scopoletti, laughs are mixed with some deep mental health discussions. 

"Some people do find tough discussions easier to swallow that when there's some humor added," she said. 

Lampanelli, who has retired from stand up, said she initially decided to join the podcast as a post-retirement hobby.

"I always envied my dad. When he retired, he was able to focus on his hobby of painting. I never really had time for a hobby because I was always so career-centered," she said.

Yet, when she did a guest spot on the podcast, the chemistry was almost immediate, Lampanelli said. She now regularly co-hosts, which involves McDowell and Scopoletti talking about their feelings and taking advice from Lampanelli as their mentor.

Lampanelli said that she was impressed with the depth of the discussion by the two young men. 

Topics include the challenge in asking for help, self-sabotage, dealing with self-centeredness, battling with envy, and more. 

This Sunday, Dec. 12, Lampanelli, McDowell and Scopoletti will record their podcast live in front of an audience at The Stress Factory in Bridgeport (tickets are now on sale). Lampanelli is a long-time friend of Stress Factory owner Vinnie Brand, so when the concept of recording it live came to her, she knew who to call.

"I met Vinnie when I first started doing comedy in the city. I remember seeing him and was really impressed. I really liked him, and he was always nice to me," Lampanelli said.

She said she really admired that Brand has been able to keep The Stress Factory, now in its 30th years, going this long.
"It was always one of those clubs that appearing there was truly an honor," Lampanelli said. 

With a career that has spanned more than 30 years, Lampanelli was a constant on the comedy scene. With numerous tours, Grammy nominations, and national TV guest appearances and specials under her belt, Lampanelli made headlines in 2012 when she lost more than 100 pounds with the help of bariatric surgery. The comedian went on to speak with unflinching honesty about her lifelong food and body-image issues and has since gone from insulter to inspirer. She announced her retirement from stand-up comedy on the Howard Stern radio program in late 2018.

In 2015, Lampanelli shot her fifth stand-up special, "Back to the Drawing Board." That special not only garnered her a second Grammy nomination, but it also showed off her radically different look and featured stories of her weight-loss struggles over the course of her life.

Noticing how these truthful accounts resonated with her fans – many of whom fight similar battles – Lampanelli was inspired to write the play, "Stuffed," which enjoyed two off-Broadway runs in 2016 and 2017. The play was intended to motivate her fans to work on themselves and embrace a healthier life through self-love and self-acceptance. 

This Sunday's performance also gives Lampanelli a chance to be close to her hometown of Trumbull.
"My parents' number is still 'home' in my phone," she said. 

"Trumbull will always be home to me," she said. 
"Losers with a Dream" posts every Tuesday at 8 a.m. EST on Apple Podcasts,  Spotify, YouTube and everywhere podcasts are available. To get tickets to this Sunday's live podcast recording, visit bridgeport.stressfactory.com.