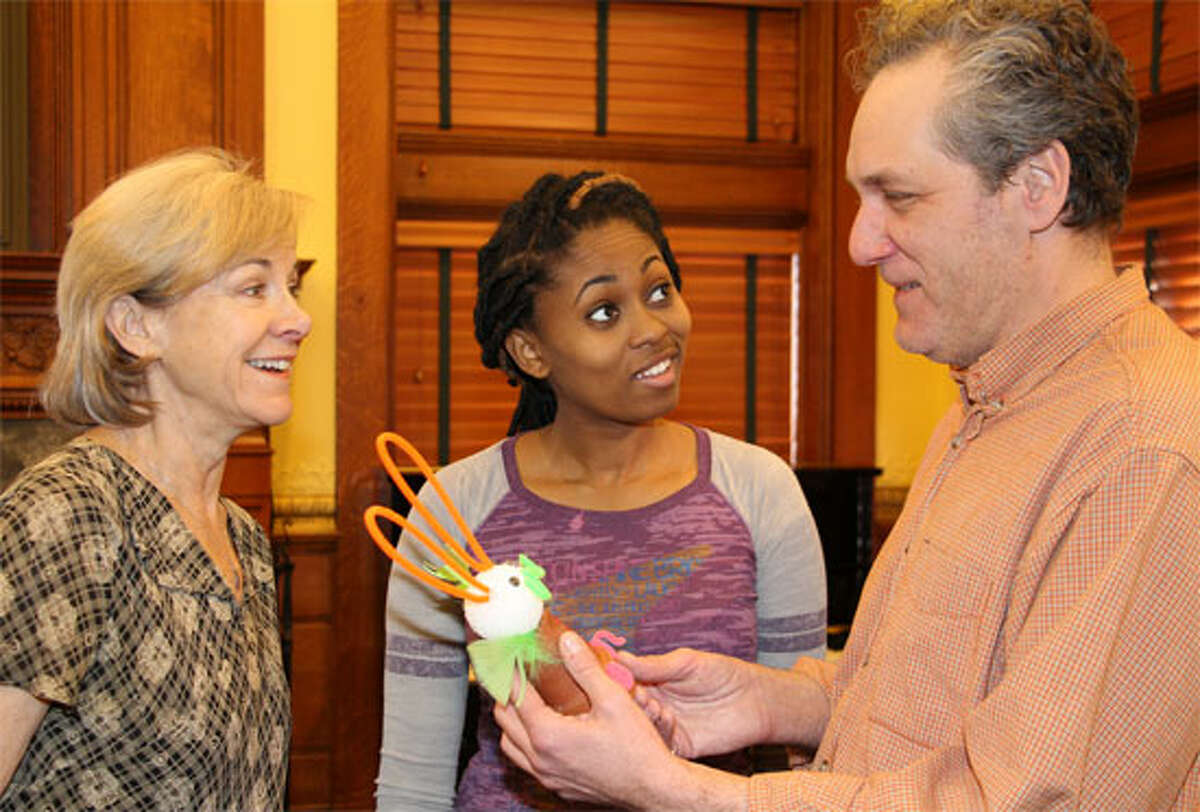 Milford actors, Danielle Sultini and Brian Michael Riley, are featured in Square One Theatre's production of David Lindsay-Abaire's Good People, opening Friday, March 6 and continuing Fridays, Saturdays and Sundays through March 21 at the Stratford Theatre located at 2422 Main Street in Stratford.
Sultini's Square One Theatre credits include Irena's Vow, Secrets of a Soccer Mom, Last of the Red Hot Lovers, Rumors, The Price of Murder, As It Is In Heaven, QED, Last Train to Nibroc, The Shop at Sly Corner and Earth & Sky.
Her area theatre credits include Close Ties, Cahoots, The Seven Year Itch, All My Sons, Any Wednesday (Eastbound Theatre), How the Other Half Loves, Arsenic and Old Lace and Independence (Westport Community Theatre), among others. She is the recipient of Square One Subscriber Awards as Outstanding Actress, Outstanding Featured Actress and Outstanding Cameo.
Riley appeared in Square One Theatre's production of: Irena's Vow. Other area theatre state credits include Dracula, Doubt, Suburban Decay (Bridgeport Theatre Company), God of Carnage (Carriage House) Of Mice and Men (Town Players of New Canaan), The Seafarer (Eastbound Theatre Company) and Rocky Horror Show (Playhouse on the Green). His film credits include A Mighty Wind.
Other cast members of Good People include Alice McMahon (Ridgefield) along with Darius James Copland (Pelham, NY) and Jessica Myers (New Haven) making their Square One debuts.
With his signature humor, David Lindsay-Abaire, a Pulitzer Prize-winning playwright, has set his new play in South Boston's Lower End and in Chestnut Hill, an affluent Boston suburb. A former 'Southie' himself, the playwright explores the struggles, shifting loyalties and unshakeable hopes that come with having next to nothing in America.
Good People is directed by Stratford's Tom Holehan.
Performances are:
Friday, March 6, at 8 p.m.; Saturday, March ,7 at 8 p.m.; Sunday, March 8, at 2 p.m.
Friday, March 13, at 8 p.m.; Saturday, March 14 at 8 p.m., and Sunday, March 15 at 2 p.m.
Friday, March 20 at 8 p.m., Saturday, March 21 at 4 p.m. and Saturday, March 21 at 8 p.m.
All performances are on the stage of the Stratford Theatre, 2422 Main Street in Stratford, located off I-95 Exit 32 (northbound and southbound) in Stratford Center.
Tickets are: $20 for adults; $19 for senior citizens and students.
Call the box office at 203-375-8778. Online at: squareonetheatre.com
In person: at box office 60 minutes prior to each performance.
By mail: self-addressed, stamped envelope & check payable to Square One Theatre sent to Administrative Office; 656 Longbrook Avenue, Stratford, Ct 06614-5117
For further information call the theatre box office at 203-375-8778.