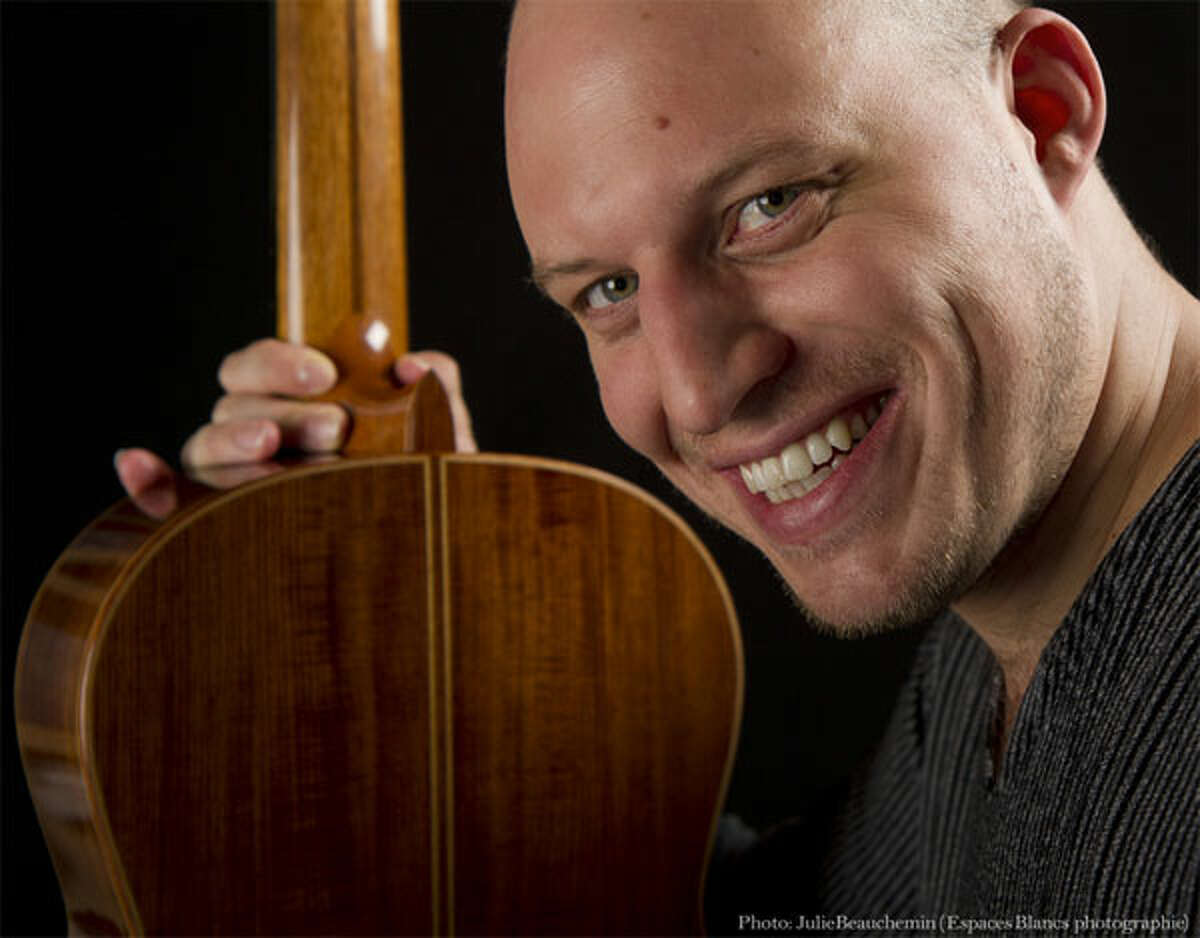 Samuel Bonnet will perform Saturday, April 11, at the Milford Center for the Arts, 40 Railroad Avenue South.
Born in Haifa/Israel, Bonnet started playing the classical guitar at age eight. He soon moved to Paris and started his formal training by studying with Carlos Marin and Agnès Abiton and later with Peter McCutcheon in Quebec, Canada.
A versatile guitarist and composer, he took part in various collaborations from jazz and reggae to African music. He recently returned to his roots in his first concert tour to Israel, with a special program of Spanish, Latin and Israeli contemporary music called "From Canaan to Buenos Aires," which he also brings to Milford.
Bonnet will play works by Israel Rashovsky, Naftali Lahav, Ruben Seroussi, Spanish favorites by Turina, de Falla and Tarrega, Tango en Skai by Dyens, and his own work Diamant-Quartier Latin.
During his Connecticut visit Bonnet will also give a master-class/meet the artist reception at the Milford Center for the Arts the Sunday following his concert on April 12 at 2 p.m. Admission for master is $10. For further details visit newenglandguitar.org.        
The New England Guitar Society was established to create a nurturing environment for classical guitarists to meet, share ideas, perform, compose, teach and grow as musicians.
Tickets for the April show are $20, or $15 for fine arts members and $18 for seniors. For information go to milfordarts.org or call 203-878-6647.