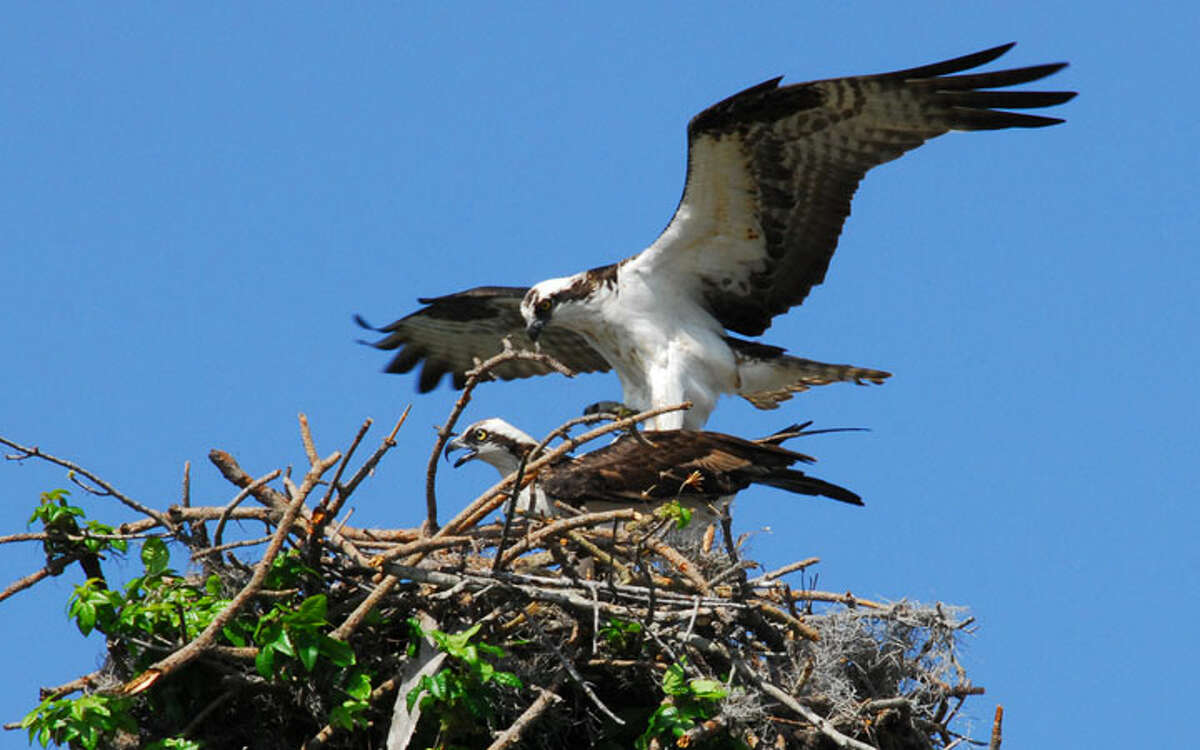 The Connecticut Audubon Coastal Center in Milford is ready for its fifth annual Return of the Osprey Party at the Coastal Center on Friday, April 10, starting at 6:30 p.m.
There will be food and drink, live music, a wide selection of auction items, including works from many local wildlife artists, and interesting people to meet.
Milford's Bistro Basque Restaurant will provide a Spanish torte and hors d'oeuvres; Villa Gourmet has offered a selection of cheeses; and Milford's Southport Brewing Company and Restaurant will provide a variety of  appetizers.
At the silent auction, there will be gift certificates for many of Milford's finest eateries and shops. Auction items include: Original wildlife art from David Sibley, Mark Szantyr, Paul Fusco, AJ Hand, Michael DiGiorgio, Tom Mihaylo, Jim Zipp and others; hand-crafted jewelry from Vincent's Jewelers; ferry tickets, gift baskets; private bird walks with local experts; ski lift tickets; zoo and aquarium passes; theater tickets, canoe tours; science-themed birthday parties and a summer camp week.
The cost is $40, or $75 per couple. RSVP to Louise at 203-878-7440 x 502.