This is a carousel. Use Next and Previous buttons to navigate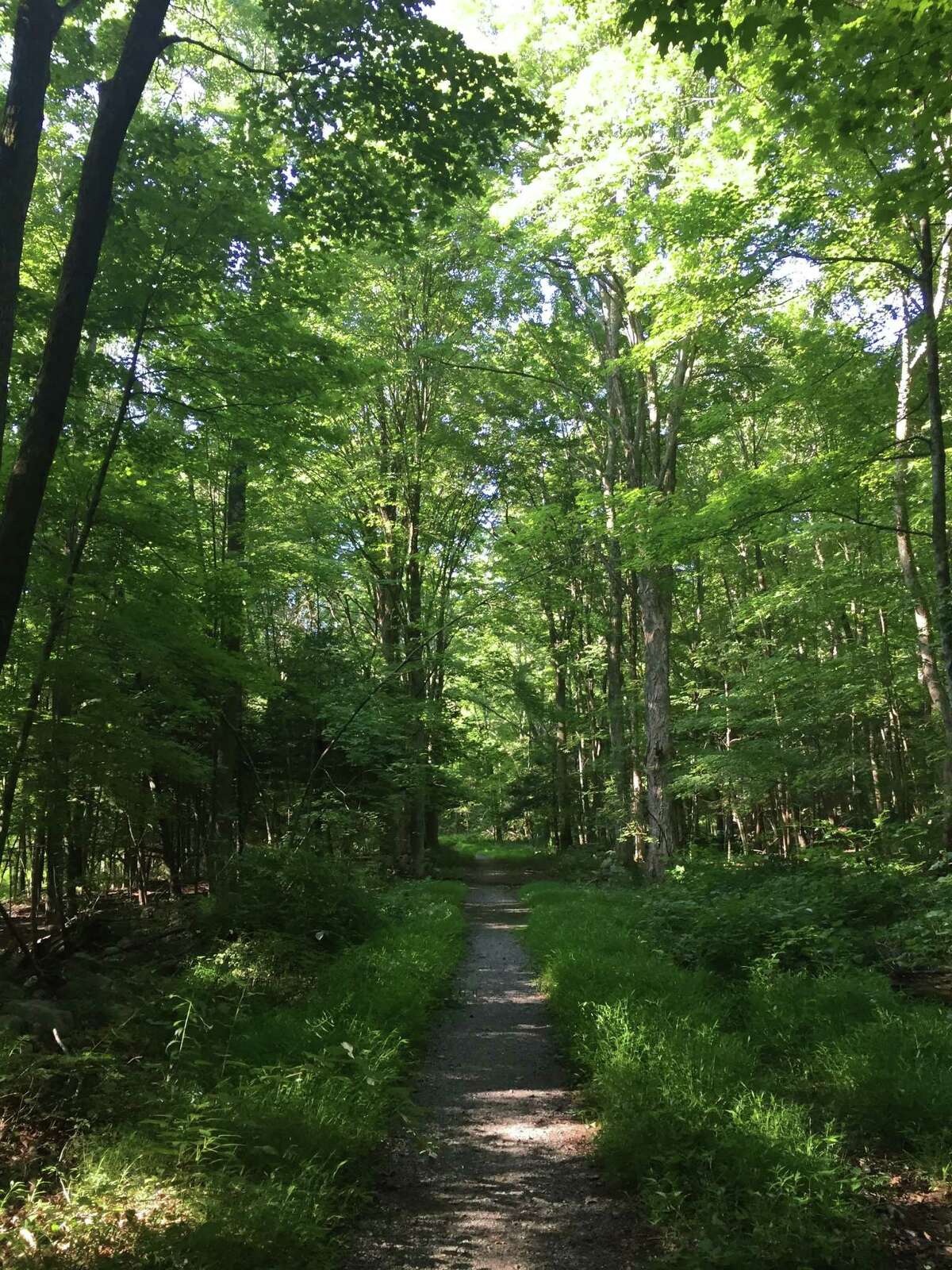 Early on a Sunday morning, in a corner of Newtown, I secured my bicycle to a tree with a cable lock I had bought for the day before. Then I hung my helmet on the handlebars, returned to my car, and drove off to Easton. It felt odd to abandon my much-used and loved bike in the woods, but I felt tolerably confident it would still be there at the end of my hike.
In one respect at least, hiking alone presents greater logistical challenges than heading out in company. The solo hiker's inability to "spot" a car at the end of a point-to-pointer often limits him to loops, to returning to the place where he parked. I had been thinking for some time about using a bike to overcome this limitation and decided on an Aspetuck Valley Trail (AVT) test run.