This is a carousel. Use Next and Previous buttons to navigate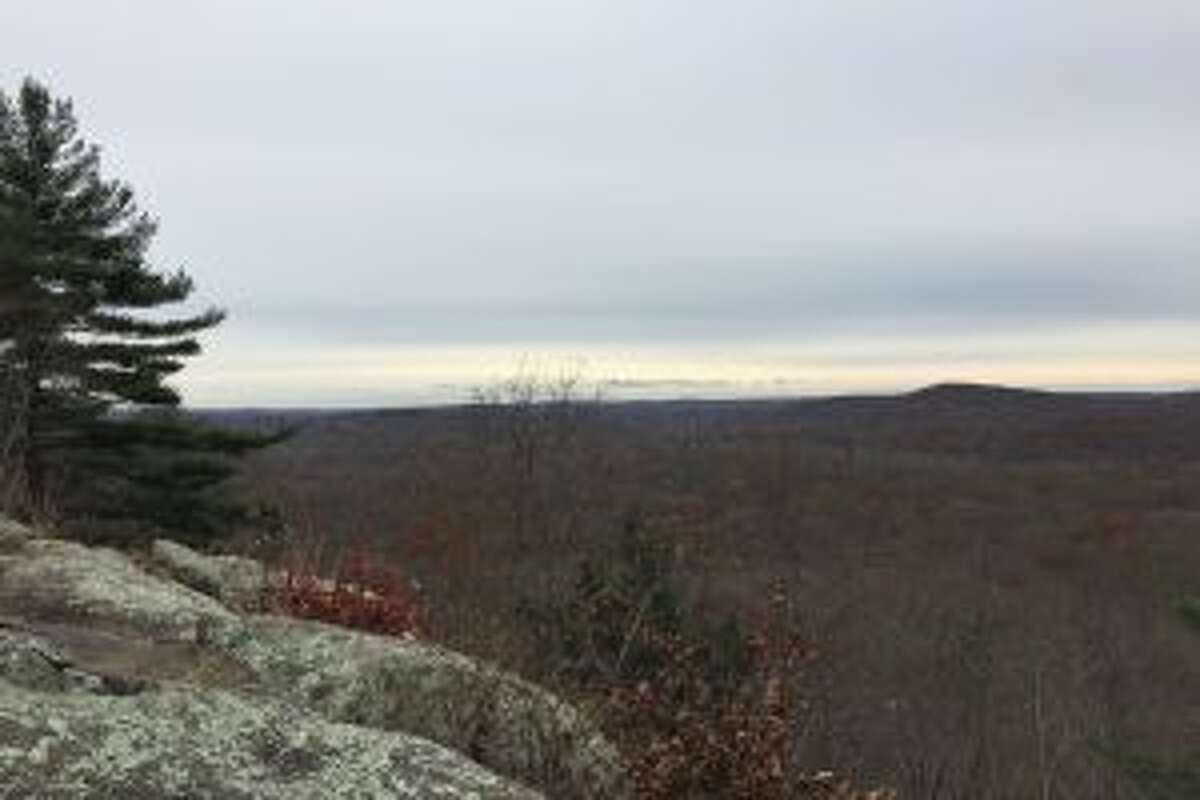 Hemlock Hills is a Ridgefield open space. I have been aware of it for a few years. It is often lumped together with Pine Mountain open space, with which it is contiguous. Both spaces abut Bennett's Pond State Park, too, creating an unbroken natural area well-endowed with hiking trails.
I have hiked Bennett's Pond and Pine Mountain several times and count their highlights among my Fairfield County favorites. Bennett's Pond (the wetland is usually mapped in the plural, although to me it has always appeared as a single body of water) are atmospheric — shallow, reedy, alive with wildlife and light. Pine Mountain — wooded — rises steeply behind the ponds, and on the mountain's west side one of the biggest views in the county is on offer.