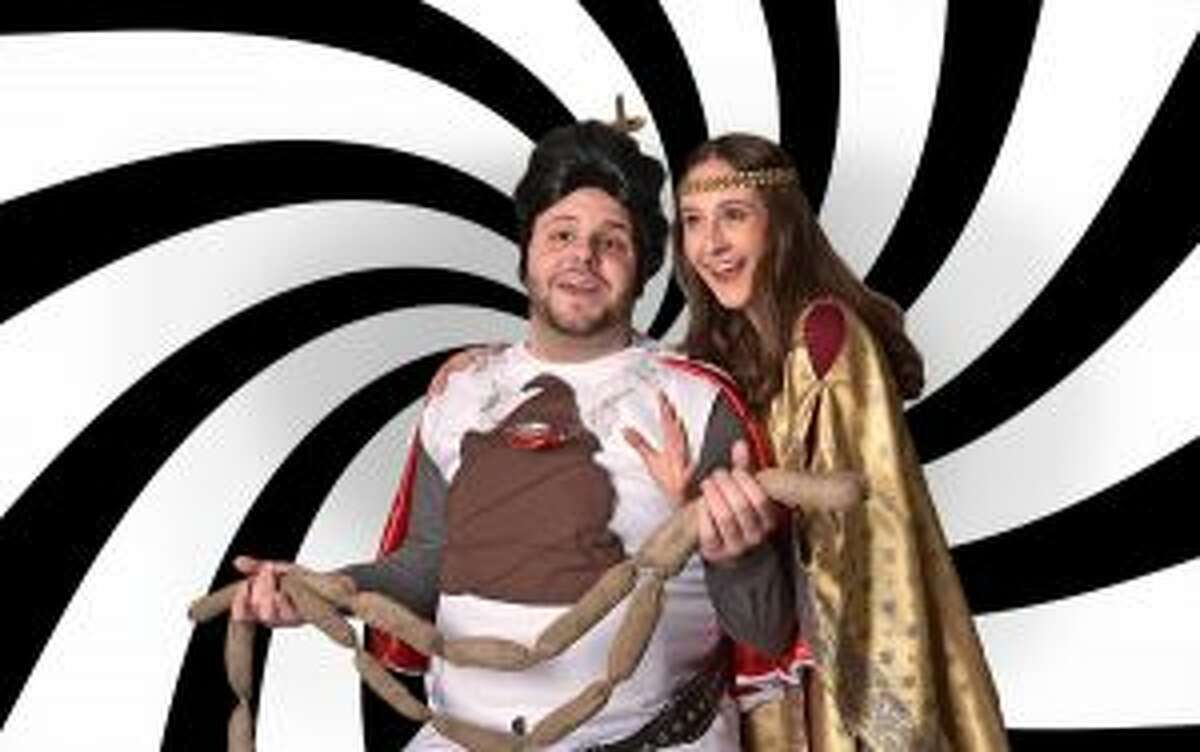 OPENING
Ubu - An Absurdist Immersive Gran Guignol Musical runs Feb. 28 through March 4 at the Visual and Performing Arts Center, 43 Lake Avenue, Danbury. Tickets are $7-$20. For more information, visit eventbrite.com/e/ubu-tickets-53191957577.
Clever Little Lies, Fridays-Sundays, Feb. 28-March 17, Stratford Academy, 719 Birdseye St., Stratford. Comedic play presented by Square One Theatre Company. Tickets $20-$22. Info: squareonetheatre.com, 203-375-8778.
Race, March 1-16, TheatreWorks New Milford, 5 Brookside Ave., New Milford. Tickets $25. Info: theatreworks.us.
The Music Man Jr., March 1 and 2, 7 p.m., East Ridge Middle School, 10 E. Ridge Rd., Ridgefield. Snow date March 3, 2 p.m. Tickets: $8. Info: erms.ridgefield.org.
THIS WEEKEND
A Comedy Night Fundraiser, March 1, 8:30 p.m., Treehouse Comedy Club, 1595 Post Rd., Westport. Starring Darren Rivera, Regina DeCicco, Billy Winn. Tickets $30. Info: TreehouseComedy.com.
Gilbert Gottfried, March 2, 7 and 9:15 p.m., Treehouse Comedy Club, 1595 Post Rd., Westport. Tickets $20-$29.50. Info: TreehouseComedy.com.
Love Letters, March 2, 7:30 p.m., Ridgefield Playhouse, 80 East Ridge Rd., Ridgefield. Starring Barbara Eden & Hal Linden. Tickets $67.50-$117.50. Info: 203-438-5795, ridgefieldplayhouse.org.
Comedian Gary Vider, March 2, 7:45 p.m., Fairfield Theatre Company, 70 Sanford St., Fairfield. Tickets $29. Info: fairfieldtheatre.org.
Dan LaMorte, March 2, 8 p.m., Bijou Theatre, 275 Fairfield Ave., Bridgeport. Dan is a New York City based stand up comedian, comedy writer and podcaster. Tickets $20-$35. Info: BijouTheatreCT.com.
A Journey…, March 3, 3 p.m., Wilton Library, 137 Old Ridgefield Rd., Wilton. Kimberly Wilson performs a one-woman musical highlighting the stories of black women. Free, but donations accepted. Registration: wiltonlibrary.org or call 203-762-6334.
The Magic of Presto Pete & Incredulous Chris, March 3, 3 p.m., Palace Theatre 61 Atlantic St., Stamford. For children. Tickets $12.50. Info: palacestamford.org.