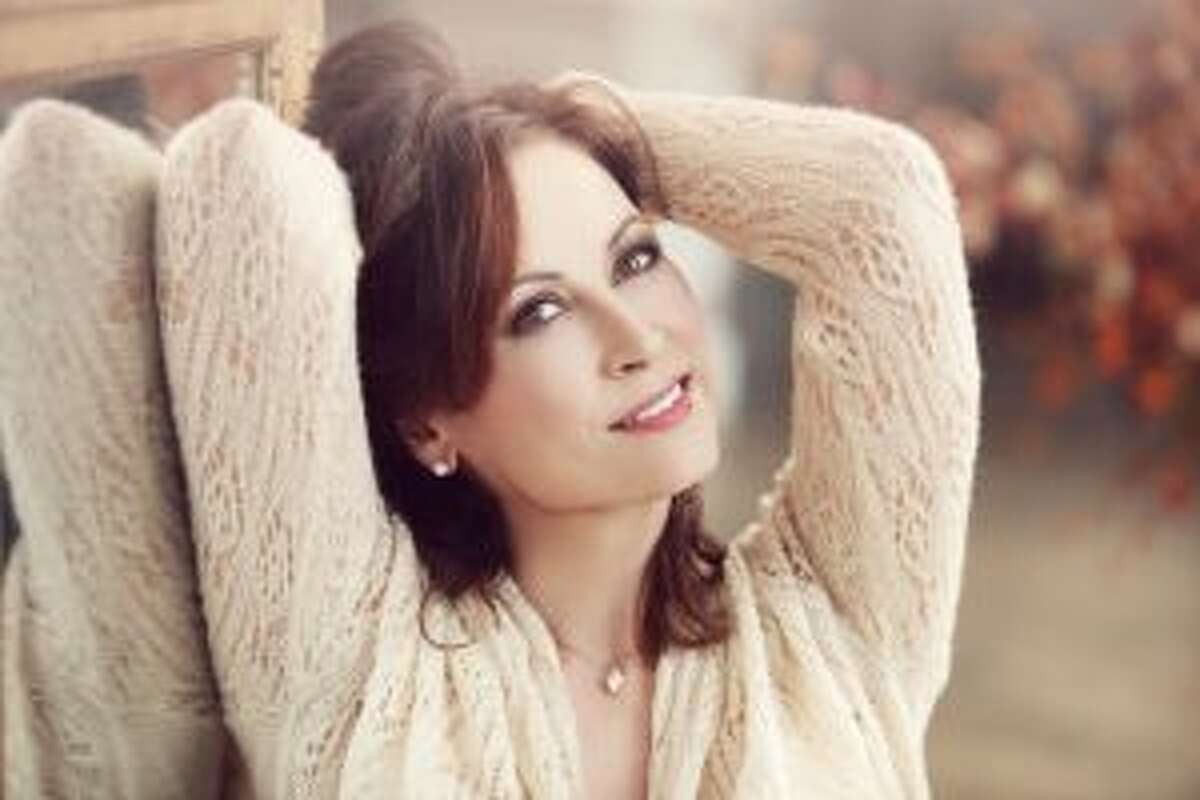 With 17 albums to her credit, vocalist Linda Eder has built up a huge following during her 30-plus year career, and she owes it all to Ed McMahon and "The Theme From Ice Castles."
Eder was discovered on the TV show "Star Search" back in 1987, and won for an unprecedented 12 consecutive weeks, singing weekly for millions of viewers. After the show ended, Eder was cast as Lucy in the musical "Jekyll & Hyde," which went on to a successful Broadway run and found a devoted following of "Jeckies."
When the show ended, Eder went back to doing what she loves most — performing standards and Broadway songs in concert halls around the country. On Feb. 23, she'll be appearing at the Ridgefield Playhouse for a night of some of her favorites and spoke to Keith Loria about what audience members can expect.
Keith Loria: What can those coming to Ridgefield expect on the night?
Linda Eder: I just put out another album last year so that's what I am promoting. This is my 17th CD and like any artist, I have songs people know me for and I try to put a number of those in the show. It's always a challenge to appease people. Some like to hear all the stuff they know you for, some want to hear new things, so it's always a balancing act. I'll have songs like "Someone Like You," "Man of La Mancha" and the usual Broadway and standards."
KL: What was the driving force for you wanting to pursue this career?
LE: At first, it was the joy of singing. A lot of people can sing, but they aren't innately a musician. You have to be in order to put it all together. I can play piano by ear and play guitar, so that was behind the initial driving force. Plus, you have to love to sing. You get on stage, if you have it in you, it's a wonderful thing you want to experience again. Then wanting to make a living, so your desire to build an audience. Behind it all, those two hours standing on stage belting out a song with an audience out there is kind of an indescribable experience.
KL: Was Broadway always a dream of yours?
LE: Growing up in Minnesota, I didn't consciously think about Broadway. The idea of being successful was to play Carnegie Hall. It's pretty amazing that I have done that a few times and accomplished a childhood dream. I like musical theater, but I really liked opera as a kid and I liked the standards. I'm very much a farm girl, a country girl, so it didn't really fit my personality. When I write music, it comes out country pop. That's who I am inside.
KL: I understand for your new album, you did something a bit different in choosing the songs.
LE: Yes, I used social media to ask my fans to help pick material for the album, so half the songs are fans' choices. The top choice was "As If We Never Said Goodbye" from Sunset Boulevard.
KL: There's also a song on the album that you co-wrote with your son (Jake Wildhorn). How did that come about?
LE: Yes, the title track, "If You See Me." He is getting into the music business, and has been playing piano and guitar the last few years. He was playing this piece around the house, which he never wrote any lyrics for, and I was vacuuming and singing a lyric in my head. He didn't hear the song for himself so he never finished it, so I asked him if I could have it. He said 'sure,' and I rearranged it a bit; I took the verse and made it the chorus, wrote some lyrics and added a bridge and finally played it for him.
KL: What did he think?
LE: I'm happy to say he liked it. It's different from a lot of my other material. I thought the title was a good one for this record.
KL: If you weren't pursuing a career in musical theater, how did Jekyll & Hyde happen?
LE: I was discovered on "Star Search" and because people knew me from that show — I was on for the entirety of the 87-88 season, people were interested in seeing me in the show and it helped propel interest. We got to Broadway in an unconventional way, doing a tour across the country first. I was the prostitute with the heart of gold and was a very sympathetic character and I got fantastic songs to sing and I'm so happy I had the chance to experience it.
KL: What was the "Star Search" experience like for you? Was it as life-changing as some of these performers on today's shows like American Idol or The Voice?
LE: There I was on national television week after week and you had more exposure in one night than you could in a lifetime on stage. It was incredible.
KL: Would you ever go back to Broadway if the right role came along?
LE: I have been asked many times, and I loved it so, but for much different reasons than other people. I don't want that 11 o'clock number — I had a lifetime of that. For me, it was the acting, the costumes, working with some of the most fun people in the world. I loved that part of it, but going to a theater night after night doing the same thing was hard for me because I wasn't a theater person. I was used to talking to my audience and breaking the fourth wall, which you're not supposed to do. It was so demanding on the voice and I am a big belter, so it was hard doing eight shows a week. Plus, I was 38 when my son was born and didn't want to miss out on his childhood. Now, it would be so hard on me to go back. I still want to continue singing on a regular basis and don't want to damage my voice.