This is a carousel. Use Next and Previous buttons to navigate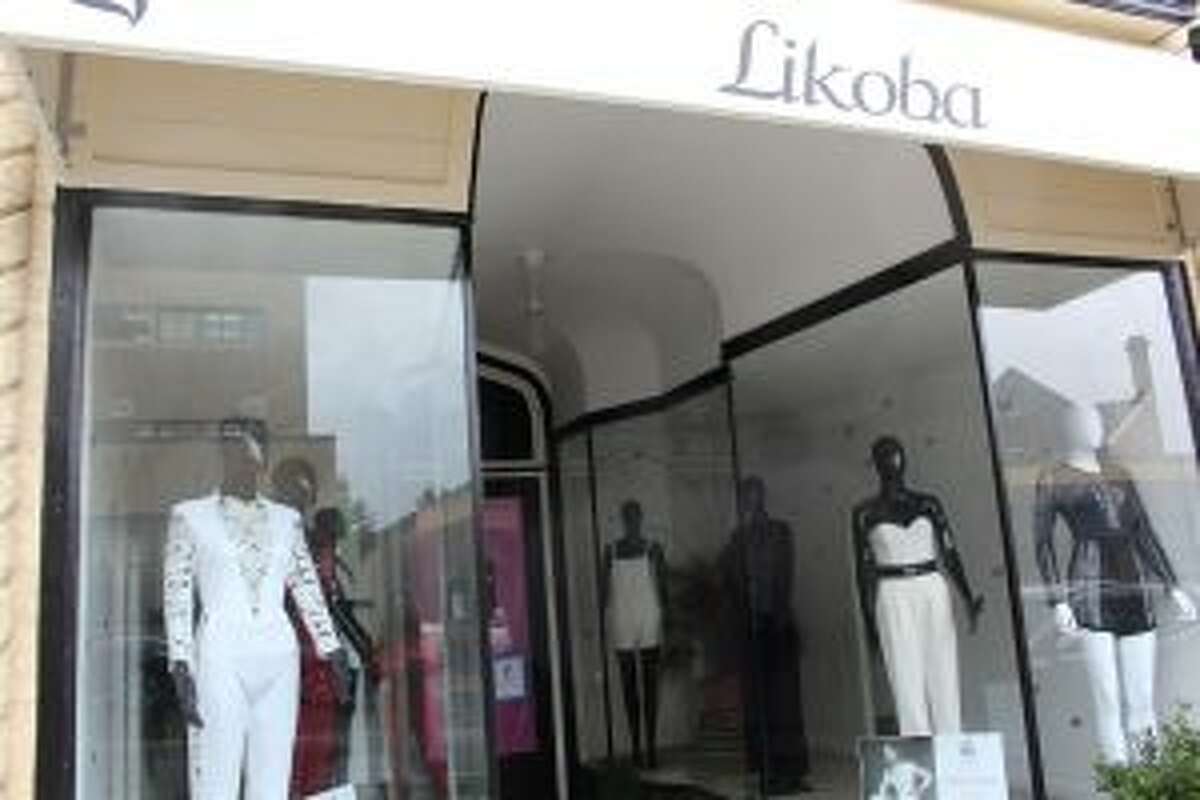 The prettiest storefront in downtown Derby's prettiest building belongs to fashion designer Agathe Ngo Likoba, whose chic boutique is a shrine to the women's jumpsuit.
Likoba isn't the only designer who creates jumpsuits, but she's the rare couturier who zones in on them exclusively.
Even rarer, she's the only international fashion designer on Elizabeth Street in blue-collar Derby.
She installed a creamy white-and-black awning on the street, painted the interior the same colors, and hung a crystal chandelier inside. A trio of panels in the ceiling suggest skylights that reveal puffy clouds and blue skies.
The eponymously named shop stands out, attracting the attention of a gawker who momentarily interrupted our recent conversation.
"I always have men stopping by and looking. Intrigued!" Likoba remarks.
Soon after a protective patrolman got curious about a car parked outside. Likoba, obviously chums with the officer, assured him it was just a reporter. The patrolman gave a friendly wave and moved on.
"I grew up in a family where women were really dressed fashionably, really elegant," says Likoba, who was born in Cameroon and moved to France when she was 6.
High standards for attire and deportment left an impression on young Agathe. Summers were spent in Bruges; winters on the ski slopes in the Swiss Alps. Appearances were everything.