This is a carousel. Use Next and Previous buttons to navigate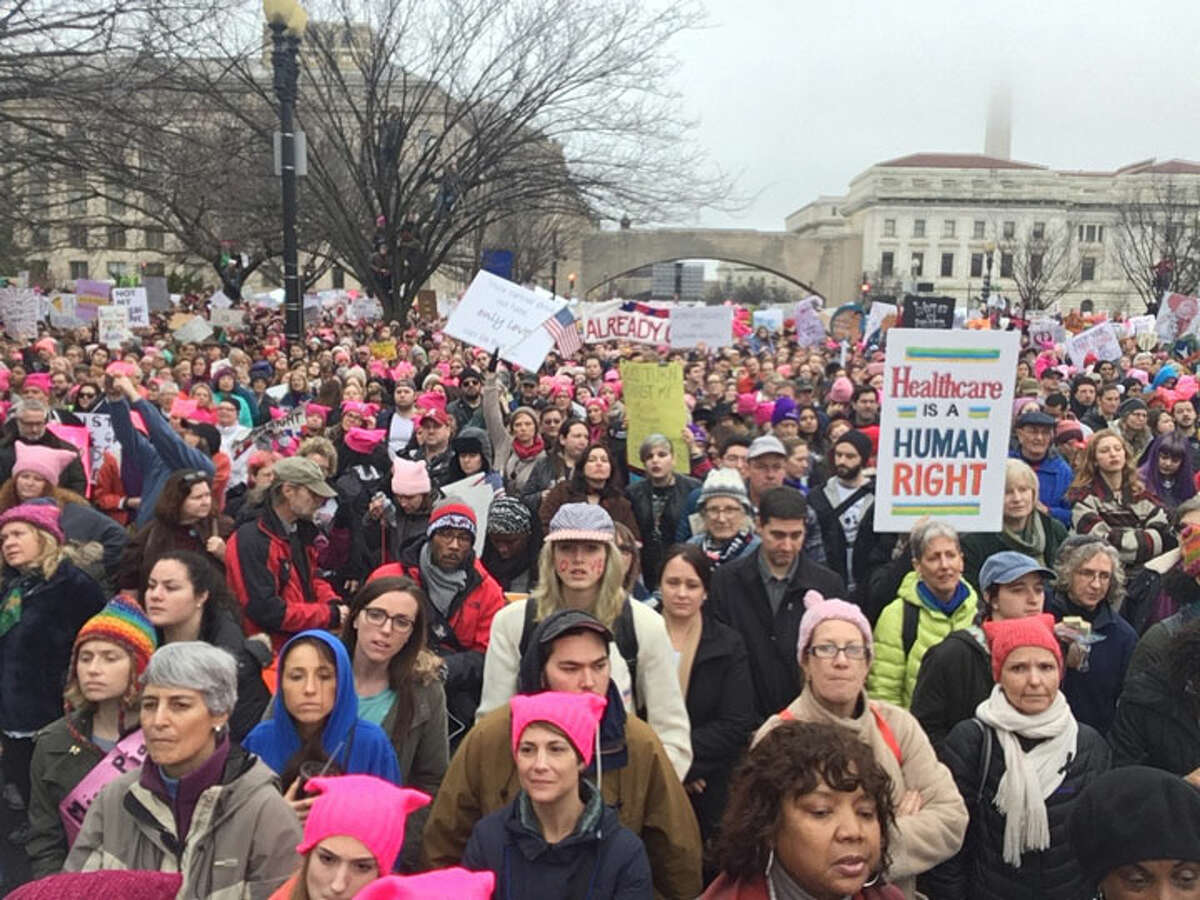 "Make sure you return safely," one friend said nervously in the week leading up to my departure for the Million Women's March on Washington. "If you see a stampede, get the hell out of there," another offered.
My friend down in Bethesda, Md., the one who opened her house to 17 of us — 14 women and three men aged 18 to 58 — taught us all what to do in case we were arrested. Evidently many people were afraid there would be some skirmishes. And there were, it turns out, just not on Saturday, Jan. 21.  The 217 arrests occurred the day before on Friday, Jan. 20, the day of Donald Trump's inauguration.