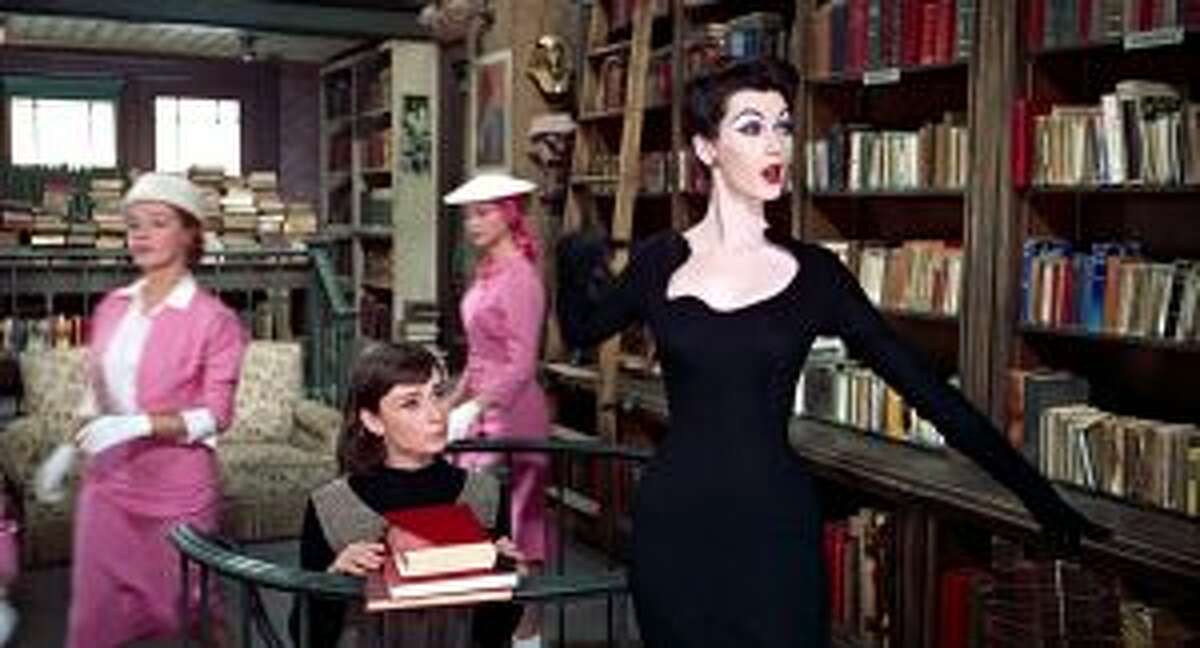 He taught the movies how to dance.
Director Stanley Donen — who died on Feb. 21 at age 94 — initially wanted to be a tap dancer. Later, when his career reached the movies, he taught the camera how to capture how singers and dancers move. For anyone who loves movie musicals, Donen's work reflects the best this medium can be.
Here are a few of his unforgettable films.
"On the Town" (1949)
On stage, this marvelous musical — with a score by Leonard Bernstein, Betty Comden and Adolph Greene — soared with the virtuoso choreography by Jerome Robbins. For the film, co-directors Donen and Gene Kelly made movie history by taking their cameras to New York City. They perfectly capture the charm of the story (of three sailors on leave in the Big Apples) and the thrilling dances from the stage in the first musical to shoot on location.
"Royal Wedding" (1951)
Donen's first solo directing assignment is a made-to-order musical with Fred Astaire as one-half of a brother-sister act who happen to be in London at the same time that Princess Elizabeth gets married. This provides an efficient framework for the delightful performing of Astaire and costar Jane Powell. The movie is well-remembered for a remarkable dance sequence where Astaire dances on the walls and ceilings of his room.
"Singin' in the Rain" (1952)
Considered by many to be the best movie musical ever, this fabulous journey into the chaotic world of early "talkies" entertains as it makes us laugh and sing. Co-directors Donen and Kelly again make the camera dance with performer, especially in the sensational title number. Jean Hagen snagged an Oscar nomination for her hilarious turn as a self-important star while Donald O'Connor delivers, perhaps, the funniest song ever put on film, "Make 'Em Laugh."
"Seven Brides for Seven Brothers" (1954)
Look beyond the simple story and painted scenery to discover one of the most original movie musicals of the 1950s. Working with a delightful score by Gene de Paul and Johnny Mercer, director Donen captures the excitement of Michael Kidd's choreography to deliver what may be the most physical musical next to West Side Story. The exquisite Jane Powell again reminds us how magical she can be on the musical screen.
"Funny Face" (1957)
Working with songs by George and Ira Gershwin, Donen takes his camera to the streets of New York and Paris to film a wondrous tribute to musical romance. With Audrey Hepburn singing in her own voice (unlike "My Fair Lady" in 1964) and Fred Astaire offering his charisma, the music soars as the connection warms. The legendary Kay Thompson, later author of the "Eloise" books, brings her nightclub magic to a fun role as a demanding fashion editor.
"Two for the Road" (1967)
Surprisingly, for a director best known for musicals, Donen's most accomplished film is this touching drama about the realities of marriage. Working from an innovative screenplay by Frederick Raphael, that moves forward and backward in time, the director examines the layers of pain and hope, support and resentment that couples can create. And he guides Audrey Hepburn to deliver what may be her most commanding screen performance.
What a marvelous movie maker.
And, thanks to the permanence of film, we can continue to enjoy Stanley Donen's films for years to come.
Rest in peace. You make us want to sing and dance.