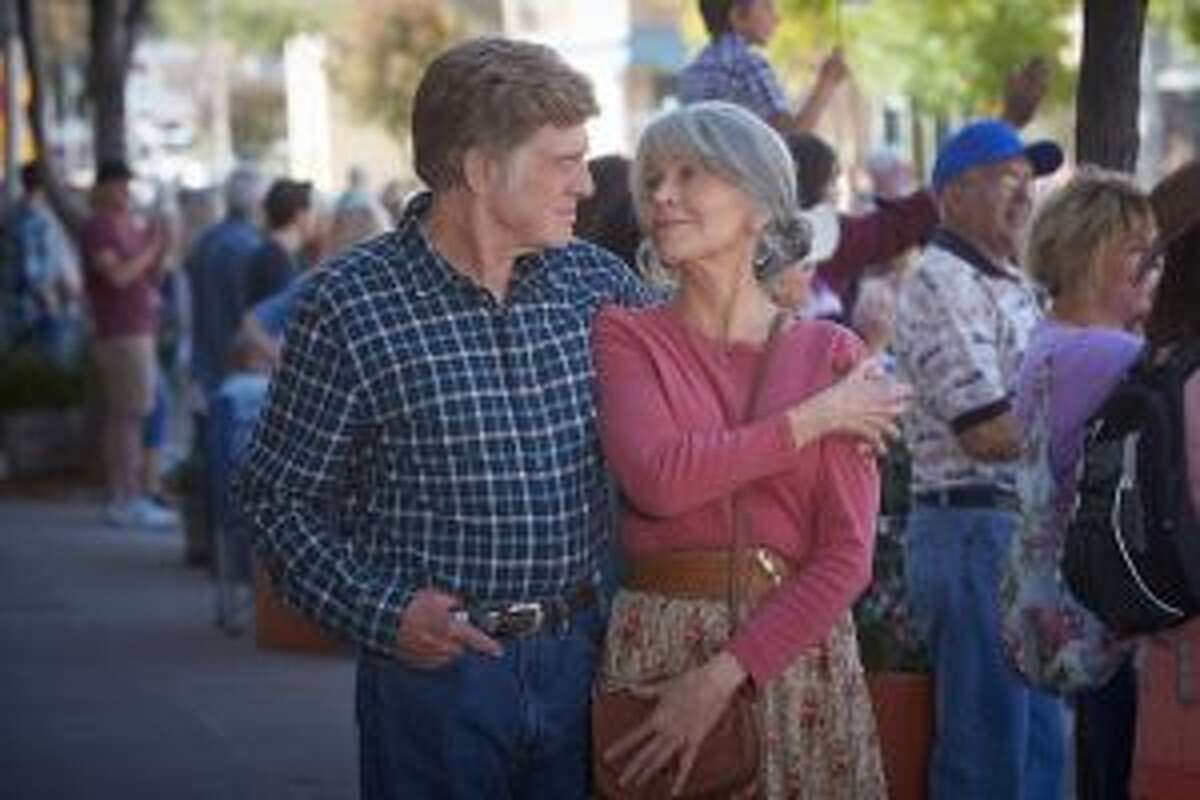 Some movies don't deserve to disappear.
When "Our Souls at Night" premiered at the Venice Film Festival, the attention focused on the reunion of Jane Fonda and Robert Redford in their first film together since "The Electric Horseman" in 1978. But the movie never received much of a theatrical release before it disappeared and quickly moved online to Netflix, where it again disappeared.
But "Our Souls at Night" is worth searching for on Netflix.
This gentle, insightful, moving look at the empty lives that people can experience later in life touches the heart with its sincerity and simplicity. Yes, the film can move somewhat slowly, as do some people after a certain age, but it's well worth a patient viewing. "Our Souls at Night" opens our eyes to the connections that people need at any age, and how challenging finding such relationships can be as the years pass.
We meet Addie Moore and Louis Waters, two widowed neighbors in a small Colorado town who have casually said hello to each other for years. Neither of them has had the courage to initiate a connection until, one evening, Addie makes Louis a unique offer. What if Louis would come over each night and simply sleep in her bed, in a platonic way, to hopefully fill the empty hours between late evening and early morning. Interested, curious, perhaps amused at first, Louis agrees, and the two begin a most unusual journey to the emotional bond that friendship can bring.
What makes the film so engaging is how director Ritesh Batra avoids most of the clichés that could harm such a gentle narrative. There are no bruising arguments as two people express their anger, or significant clashes as they explore the layers they so carefully hide. Rather the film feels like a conversation that grows over time as two people discover how good it can feel to give, to explore, to listen, and to reveal layers they find themselves so anxious to share.
As much as the film explores Addie and Louis, it also takes time to develop other relationships in their lives, especially an extended visit from Addie's young grandson. Batra treats these scenes with real care, especially in his work with child actor Iain Armitage, giving the sequences a touching sense of spontaneity, as two older people rediscover their love for family through caring for this somewhat forgotten child.