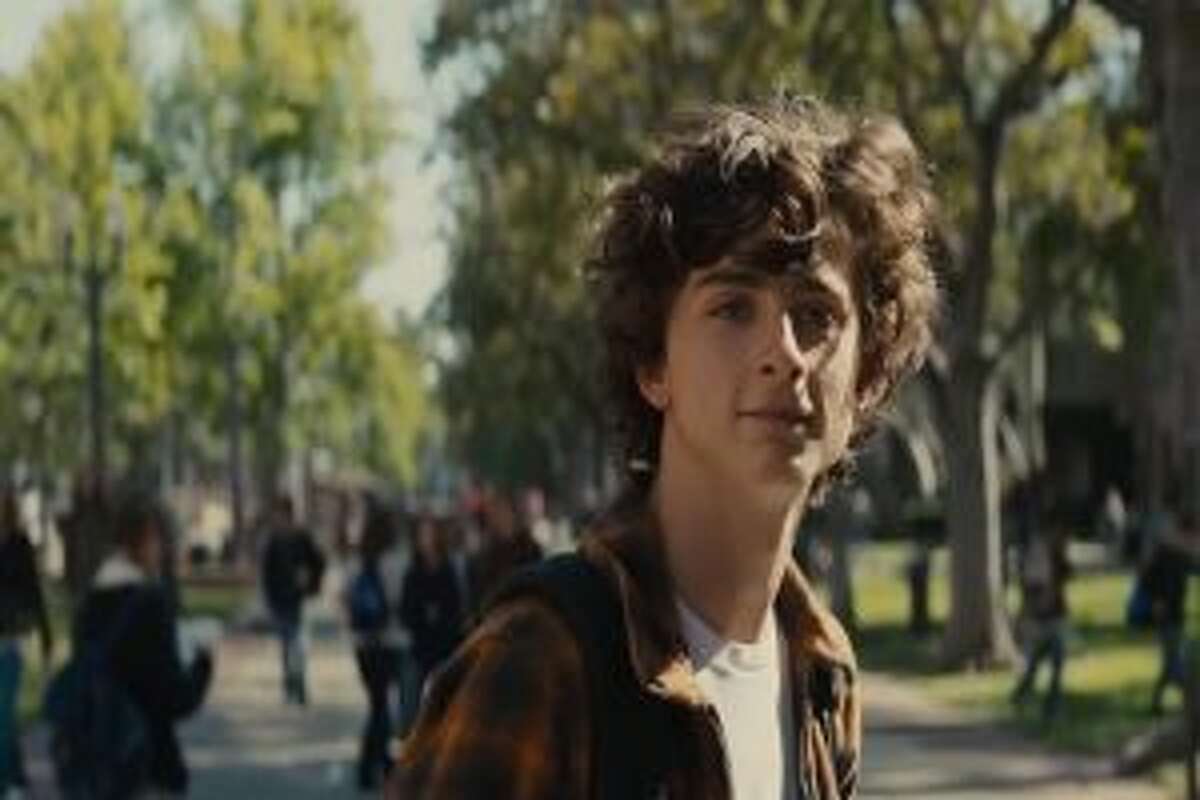 As parents, we try to do our best.
Throughout the childhoods we foster, we imagine what could hurt, support what can challenge, and comfort what may disappoint. But we're not miracle workers, we can't simply wish for our children's lives to simplify. Sometimes, all we can do is hope.
The haunting Beautiful Boy captures the complexities a family can face when a teenaged child becomes addicted to drugs. This could happen in any home, to any parents. Looking through the windows into houses, we may see happy families filled with love, fun and caring. But little do we know what happens inside. And families can become comfortable explaining what can confuse, or overlooking what should alarm. We can believe we are the people we try to be.
But Beautiful Boy, based on the nonfiction memoirs by father and son David and Nic Sheff, reminds us that no family is immune from the tragedy of drug addiction. This young man, a gifted artist, a charming personality, seems to have everything on his side, the world at his doorway. Still he becomes trapped in a world he can't understand by a temptation he can't overcome. But he is, always, the beautiful boy his father sees. And refuses to ignore.
This could have been a milestone film if it dared to be as brave as the characters it presents. But director Felix Van Groeningen, working from a screenplay he wrote with Luke Davies, seems so uncertain if audiences can endure reality that he creates a world that looks and feels artificial. The setting for the home may be too perfect, the laughter between the family too comfortable, the conclusions of conversations too tidy. He resists the necessary urge to delve deeper into how the son pays for the habit he cannot shake, how he sustains any level of life during the darker moments. And the movie can't make up its mind which story it wants to tell, the son trying to find himself, or the father trying to resolve his sense of protection, his fears of failure.
What adds to the confusion in the narrative is the odd decision to let time bounce around. All of a sudden we see a moment in the present, quickly followed by what must be a flashback, immediately moving to a sequence that appears to be the future, without giving us any indication of when what we see happens. Or will happen. Or did happen. And robbing the film of a linear narrative dilutes the impact of its story and places more burden on its cast to track their characters' progression.
But the performance from Timothée Chalamet makes up for any structural or creative flaws. This masterful actor, an Oscar nominee last year for Call Me By Your Name, reaches into a different side of his soul to deliver a complex, compelling performance of a young man trapped by his demons and robbed of his aspirations. He is the reason to see the film. And, every moment he is off screen, the film loses its focus. Van Groeningen never makes the story of the father, played by Steve Carrell, as captivating as the moments he simply settles on Chalamet.
Yes, as parents, we try to do our best. And Beautiful Boy, despite its challenges as a film, reminds us why we keep trying.