This is a carousel. Use Next and Previous buttons to navigate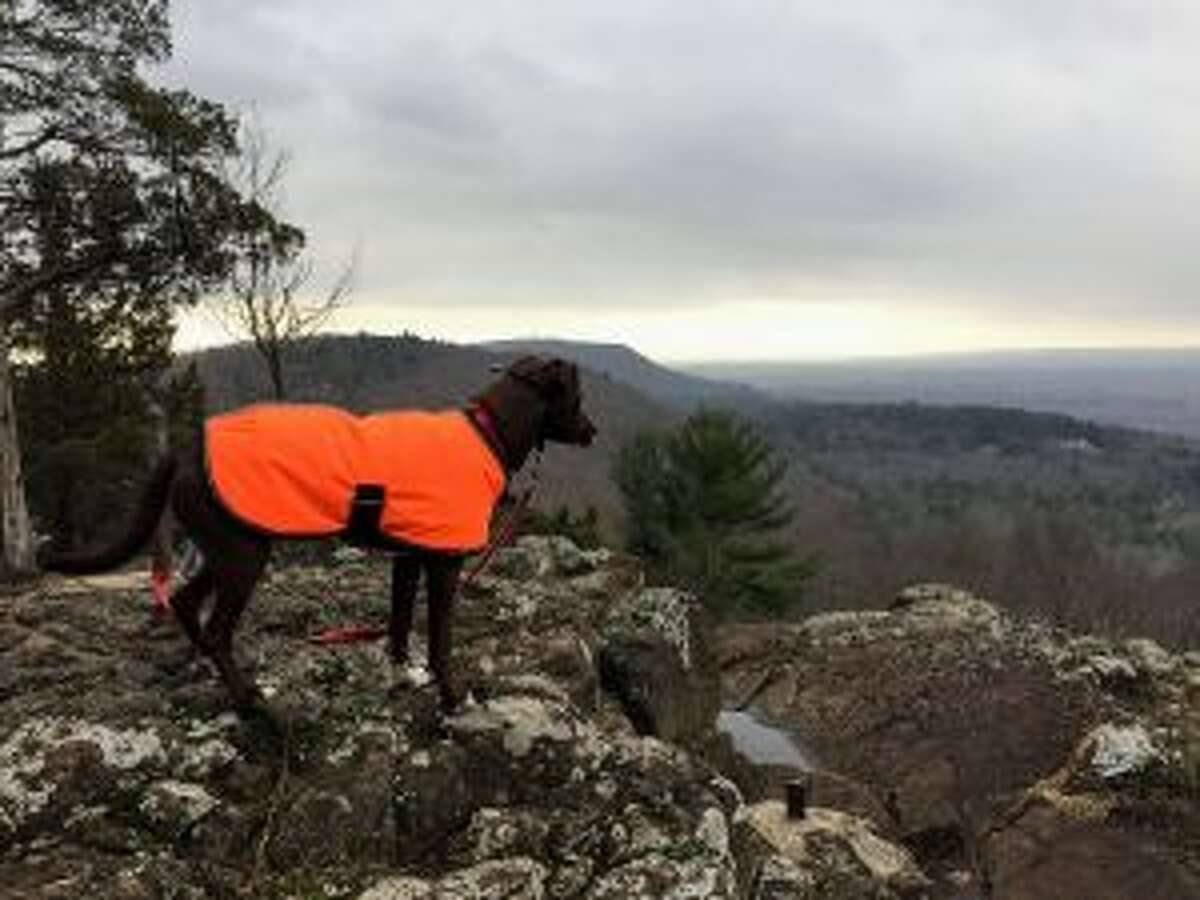 Like most parents, my wife and I were subject to our kids' periodic insinuations that getting a dog would be just the greatest thing, wouldn't it? I always gave the same answer. A dog needs a lot of care and, whatever they may think now, they would tire of providing it. I had evidence for this. Once, we took in a friend's one-eyed mutt — Wink by name — as vacation sitters, and the waning of our girls' enthusiasm for the duties of Wink's care proved swift and undeniable. No, I said, if we ever got a dog someone at home would have to be in a position to put it at the center of their lives. That, surely, settled the matter until parental retirement.
As a hiker and volunteer trail maintainer, there has been another thread to my expressed views on dogs — a certain annoyance with their behavior on trails. I know it's down to the owners, and good owners, like good drivers, are the unnoticed majority. But, to give just two examples, I have never seen the charm in a Hound of the Baskervilles bounding unleashed toward me as its owner soothes that he is as friendly as heck. And — example two — I am baffled by the colorful little packets of bagged up doggie poop that line our suburban trails.
But hold on! Before anyone thinks that they are reading the bitter words of a dog-curmudgeon, let me say that I learned early in life that a dog is a wonderful companion. At the age of 11, without any insinuating on my part that I recall, I was given a newly weaned pup and told she was my responsibility. I certainly tired of the duties of Jetta's care at times, especially the dark, cold walks before school. But for all the pee-outings, mess-mopping, and coat-grooming, what I really remember about Jetta is that she became my companion on long country walks, and seemed so often, in that gloom special to teenagers, to be the only living thing who really wanted to know me.
My girls, now adults, seem to have survived their pooch-less upbringing — or that, anyway, is what I tell myself. But the wish to have a dog clearly did not vanish because, six months ago, my eldest and her partner returned to their home with a young mutt they named Munro (a fine, Scottish name, by the way). Munro and I got a little acquainted over the late summer and fall. I thought him a handsome, friendly chap, if just a little hyper. When my daughter began to discuss a New Year trip without Munro, I have to admit that it was with a little trepidation that I volunteered a weekend of dog-sitting.